Wholesale high quality cuticle intact remy clip in hair extensions
Clip-in hair extensions are the easiest, fastest, and safest way to get long, thick hair in just a matter of minutes. Clip-in hair extension wefts come with the clips already attached to them. This means that you can simply take the wefts and easily clip them into your hair all by yourself, without any additional costs, time, or professional help. Clip-in hair extensions are the perfect solution for those who are looking to get thicker hair and longer hair instantly, without the hassle, long-term commitment or breaking the bank.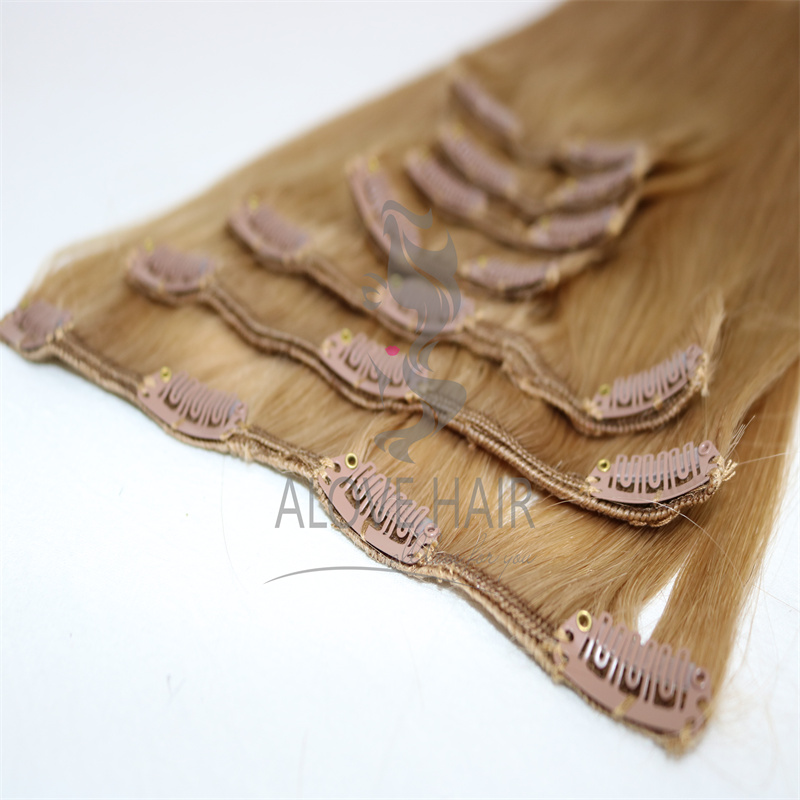 ALOVE HAIR as the professional clip in hair extensions manufacturer in China wholesale high quality clip in extensions for hair salon and hair stylists .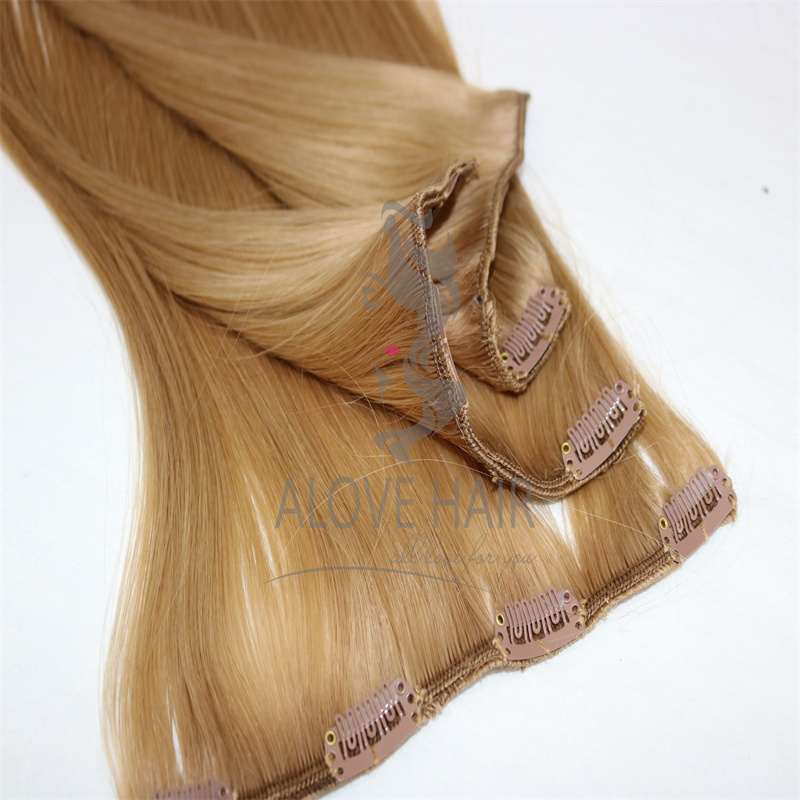 We use single donor hair as material ,so our cuticle intact remy clip ins last 1-2 years,no shedding,tangle free .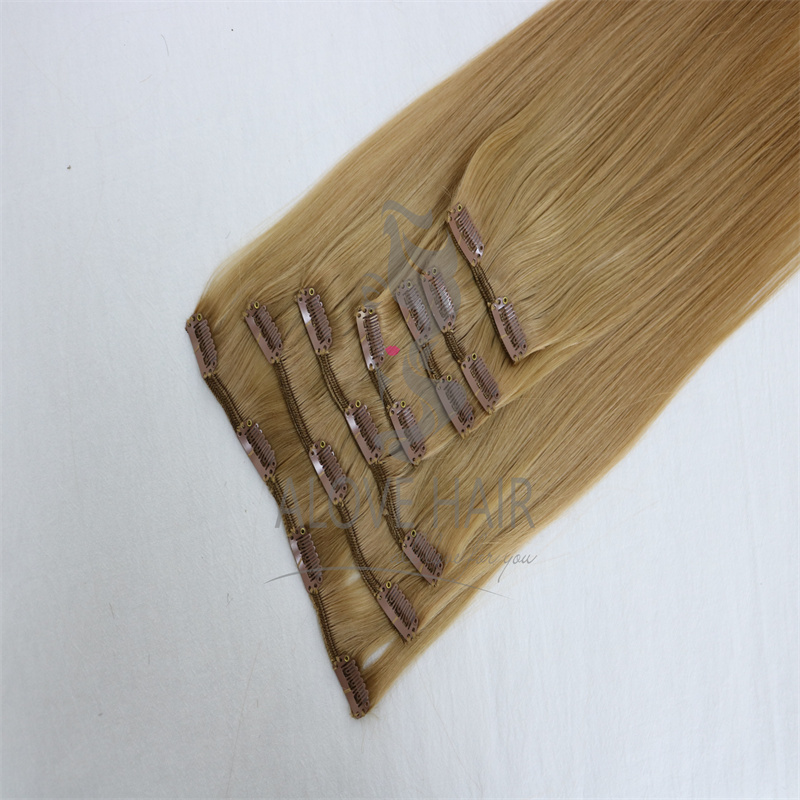 CLIP DETAILS
1pcsx8''---4 clips
1pcsx7''---3 clips
1pcsx6''---3 clips
4 pcsx3''---2 clips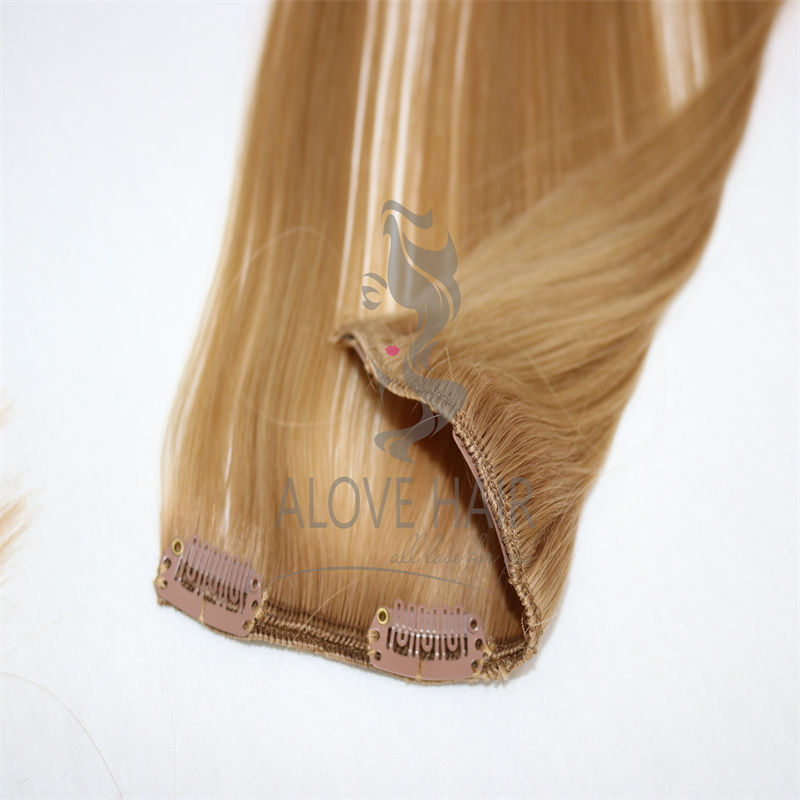 We supply different color clip in extensions ,like ombre color,piano color,mix color,balayage color and so on .We also accept the customized color .