Wholesale different color hand tied human hair wefts
The Hand-Tied Weft collection is hand-made from our 100% Premier Remy human hair, cut from the finest individual braids. This new collection, available in 50+ shades you know and love, is the newest addition to the ALOVE HAIR extension portfolio. Our superior quality, seamless, lightweight and flexible hand-tied wefts come two wefts per pack allowing for endless color options. This 11 - 12 inch wide weft has been created to deliver even weight distribution and damage-free results.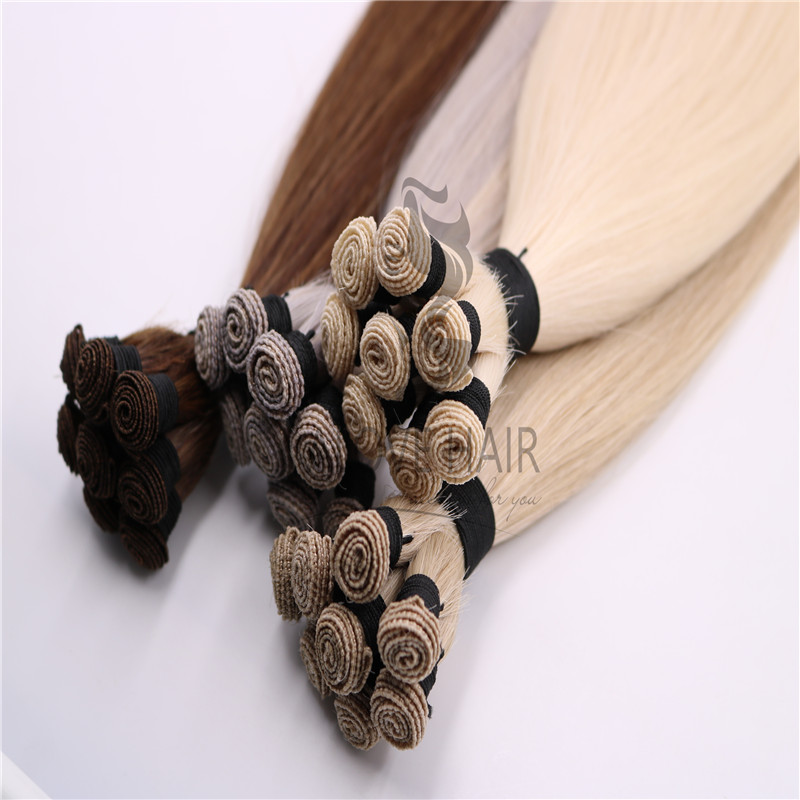 ALOVE HAIR as the professional hand tied wefts manufacturer in China wholesale different color hand tied human hair wefts for hair salon and hair stylists .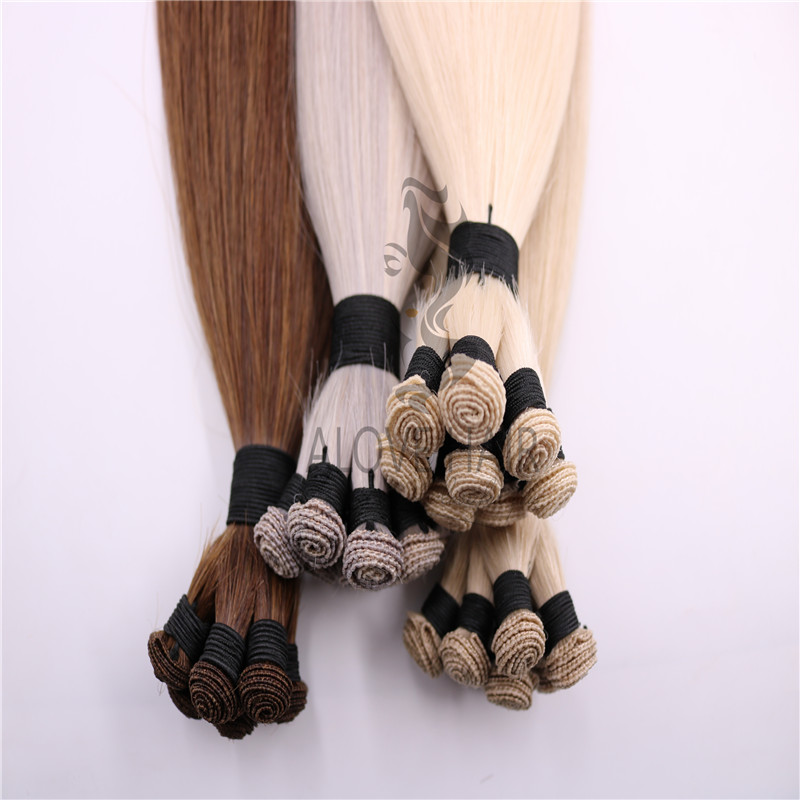 Thin knot hand tied human hair extensions are more thinner and comfortable .Our hand tied wefts are 8 wefts,each weft is 12 inch ,we also can do 6 wefts .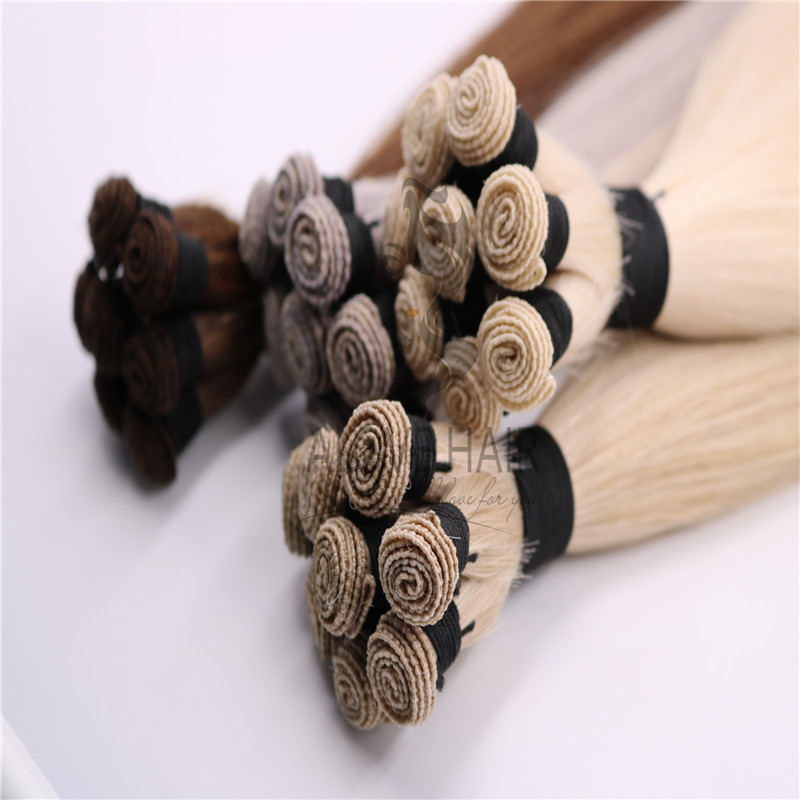 We use single donor silicone free hair as material ,use advantage technology that keep cuticle on hair ,so our cuticle intact remy hand tied wefts can last 1-2 years,no shedding,tangle free .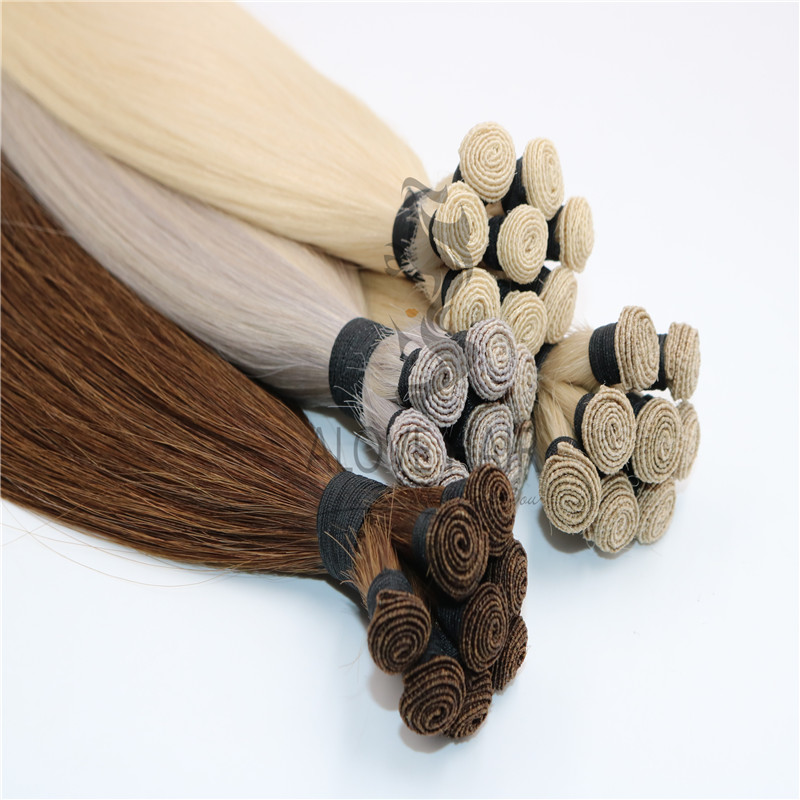 We supply different color hand tied wefts ,like ombre color,piano color,mix color,balayage color and so on ,also accept the custom color.More than 50 colors for choice .