Piano color hand tied weft hair extensions for USA handtied educator
Hand Tied Wefts are 100% Remy, cuticle aligned Russian Mongolian human hair extensions with very minimal shedding and double and single drawn options. Hand tied wefts are made by hand and are much thinner and flatter than machine wefts. They lie flatter against the head and provide a more natural look. They are the easiest type of extension to sweep into a ponytail as well.
1.Wefts can be used and moved up for mpre than one year with proper care .

2.The natural protective cuticle layer remains intact guaranteeing hair is smooth and shiny.

3.Careful manual treatment of each strand of hair keeps all the natural qualities of the hair intact .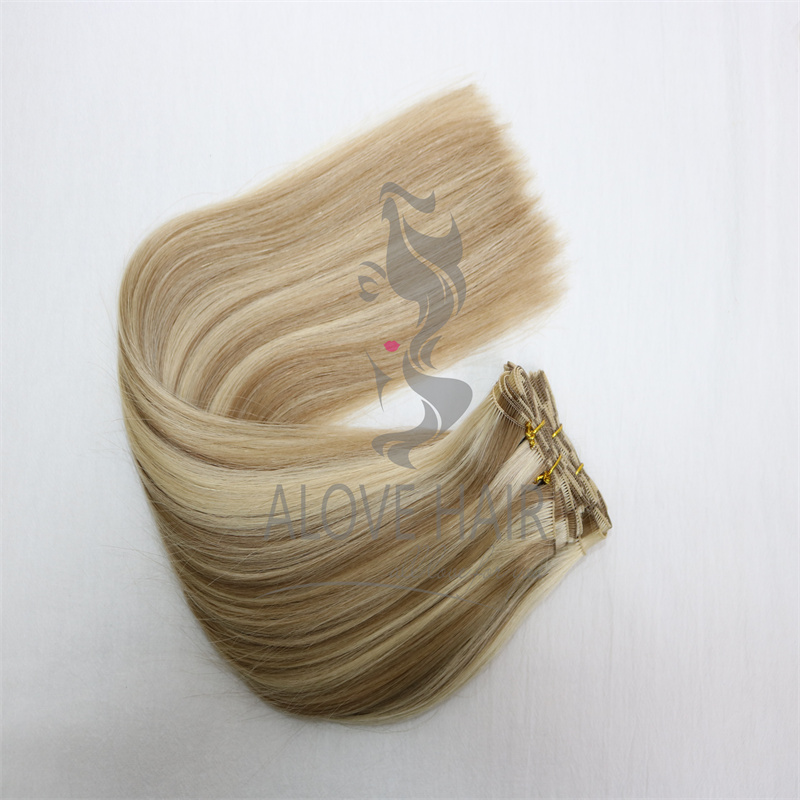 ALOVE HAIR as the professional hand tied extensions manufacturer in China wholesale piano color hand tied weft hair extensions for USA handtied educator.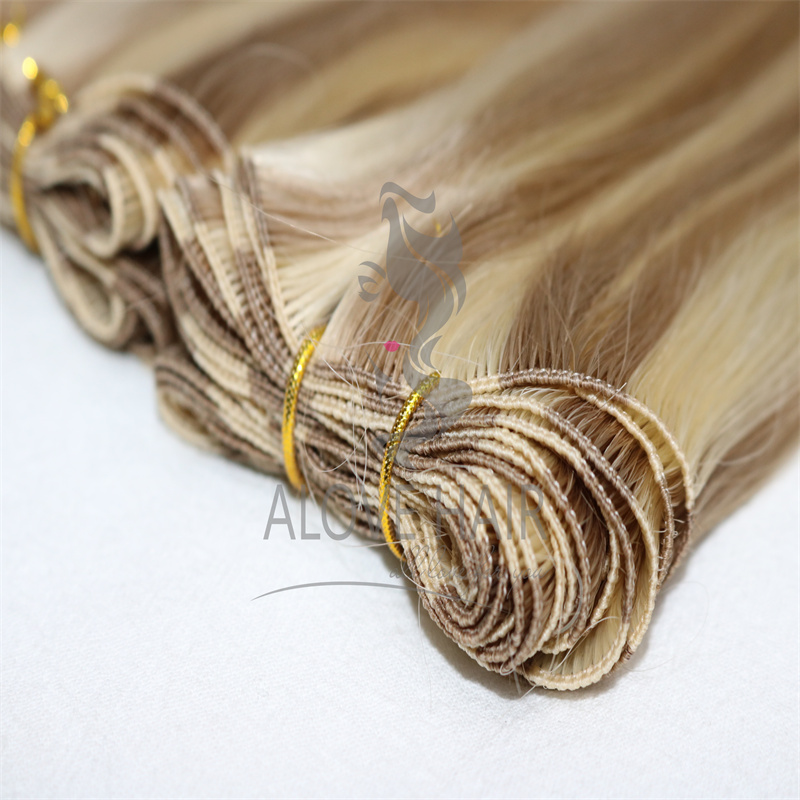 Hand-tied extensions are hand-sewn wefts of hair, bound by an experienced technician. The seam from this method of binding creates a thinner, flatter and more flexible weft than similar machine-tied wefts. These extensions are able to lay closer to scalp of your clients to give them a more natural look and feel. Their method of application allows for minimal points of contact between clients hair and the beading. Application time varies between 1.5-3 hours, depending on how many wefts and rows are used.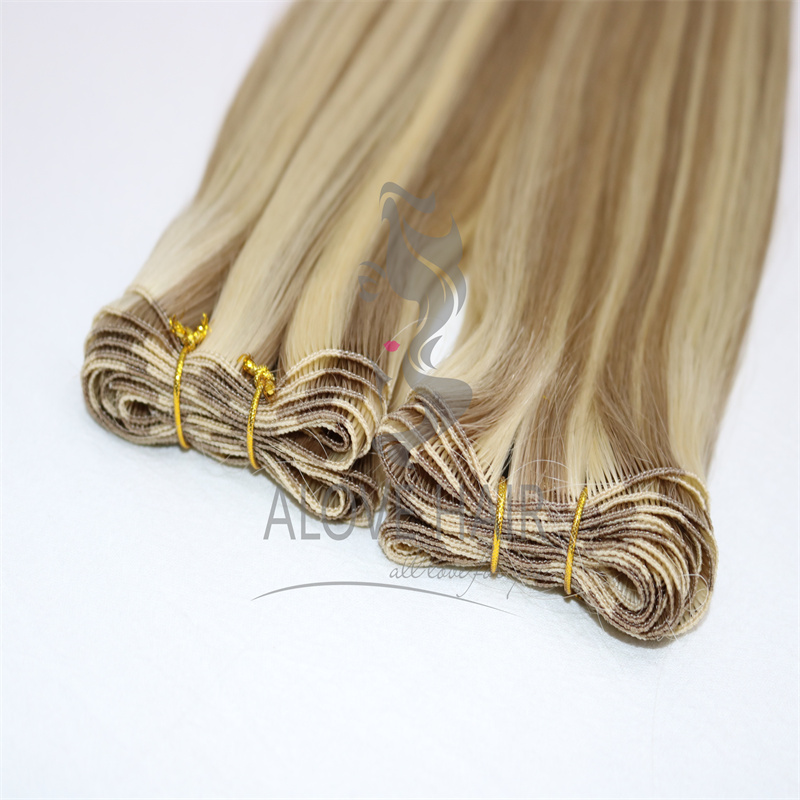 High quality hand tied extensions for USA HANDTIED Educator ,our cuticle intact remy hand tied hair extensions can last 1-2 years,no shedding,tangle free .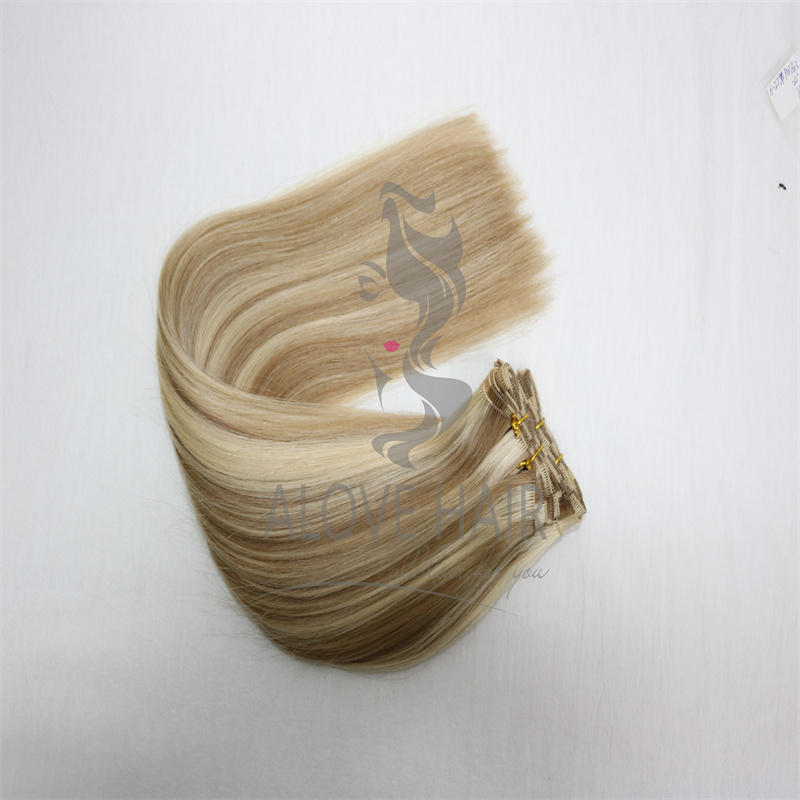 Hand tied weft are made by 100% virgin Remy human hair, all hand tied by skill workers, so the hair thin weave, tangle free and high quality.
Hand tied wefts refers to the weft of the hair. Our hand tied wefts are micro in size and allow the hair to lay flatter once in place.
Do not cut the weft, or it will unravel and shed. Our hair extensions have a good reputation in the market. So customers like our quality very much.