Piano color hand tied hair extensions Colorado
Each strand of hand tied hair extensions is hand knotted to create an 12" wide weft for the ideal combination of density and flexibility. The weft is thin by design allowing you to combine multiple weft colors and lengths in one, or multiple rows, to create the perfect custom look. At each end of the Hand Tied weft is the weft Tether.
The Tethers (visible 3" at the ends of each hand tied hair extensions weft) is a combination of multiple nylon threads used as a base in which the hair is "hand tied" thus giving it the name Hand Tied Weft.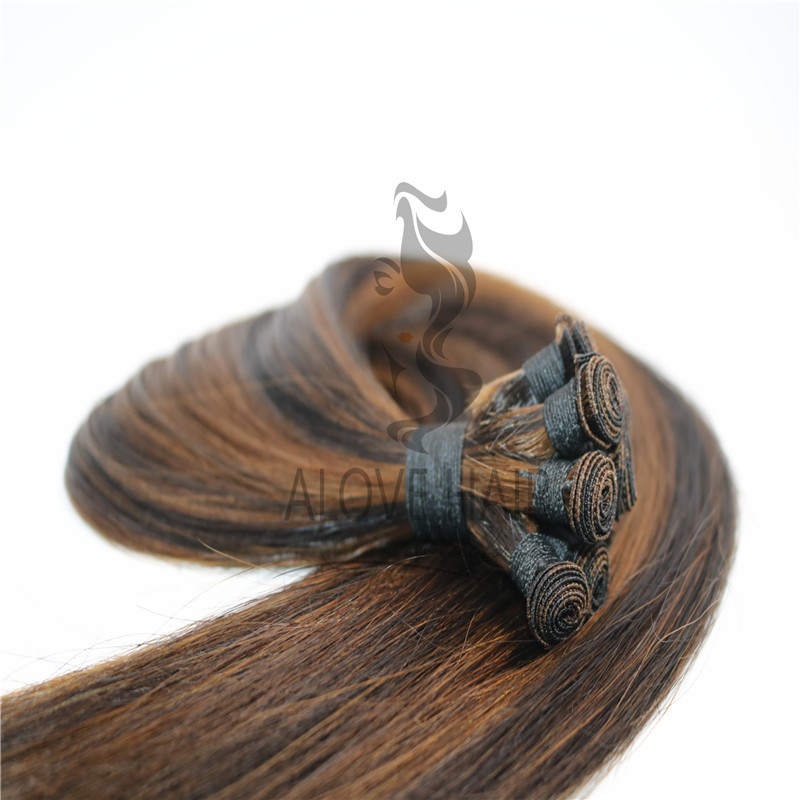 ALOVE HAIR as the professional hand tied wefts manufacturer in China wholesale best quality piano color for Colorado hair salon and hair stylists .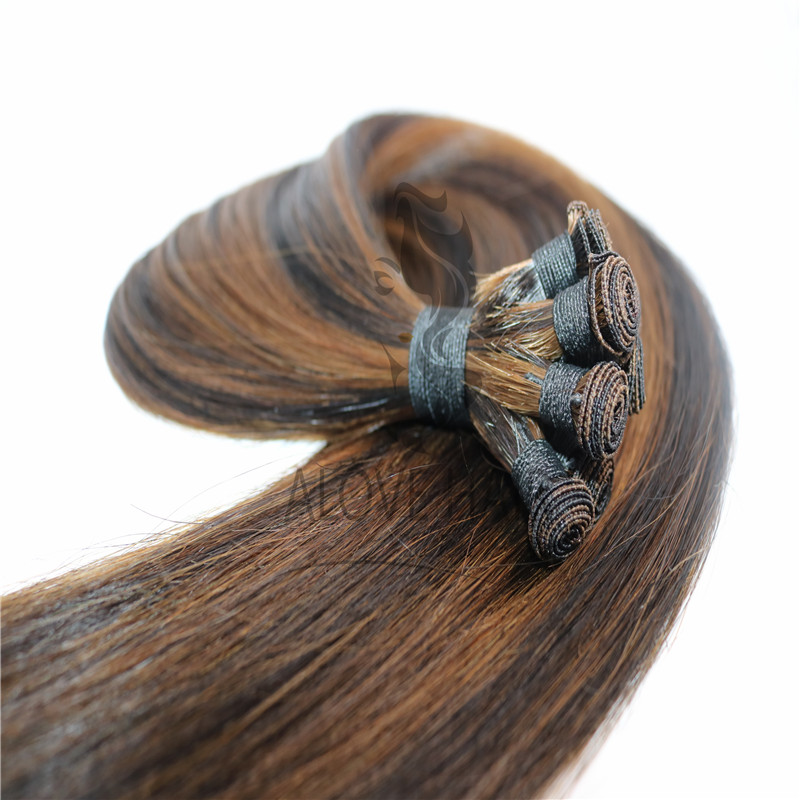 Choose us as your reliable supplier , your clients will have a good experience of buying hand tied wefts,because our cuticle intact remy hand tied hair extensions can last 1-2 years,no shedding,tangle free .Our hand tied wefts for high-end-market .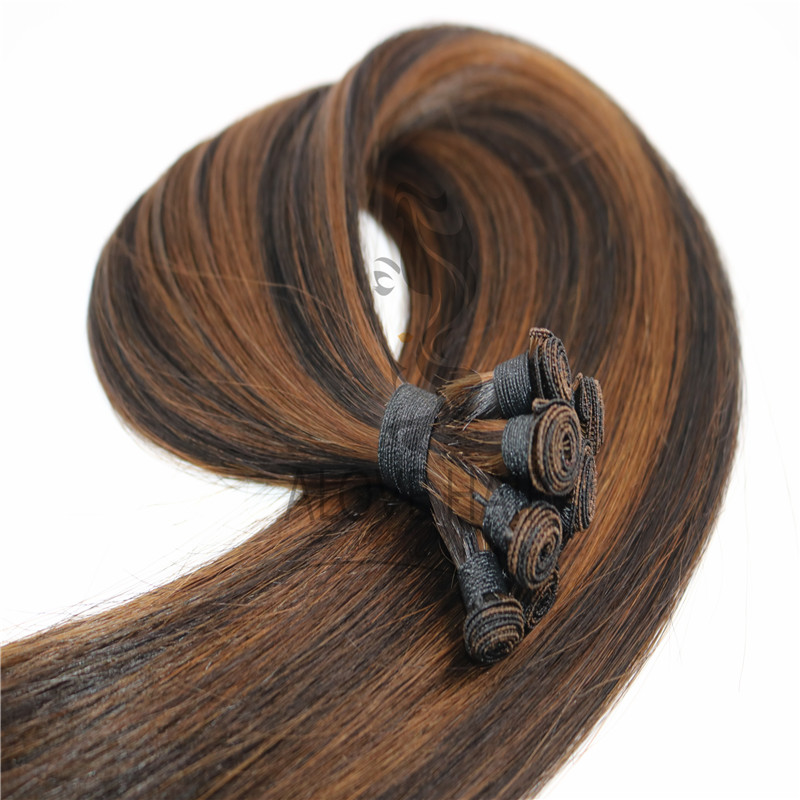 We supply different color hand tied hair extensions like ombre color,piano color,mix color,balayage color and so on ,also accept the customized color,more than 50 colors for choice,why not choose us as your hand tied extensions supplier?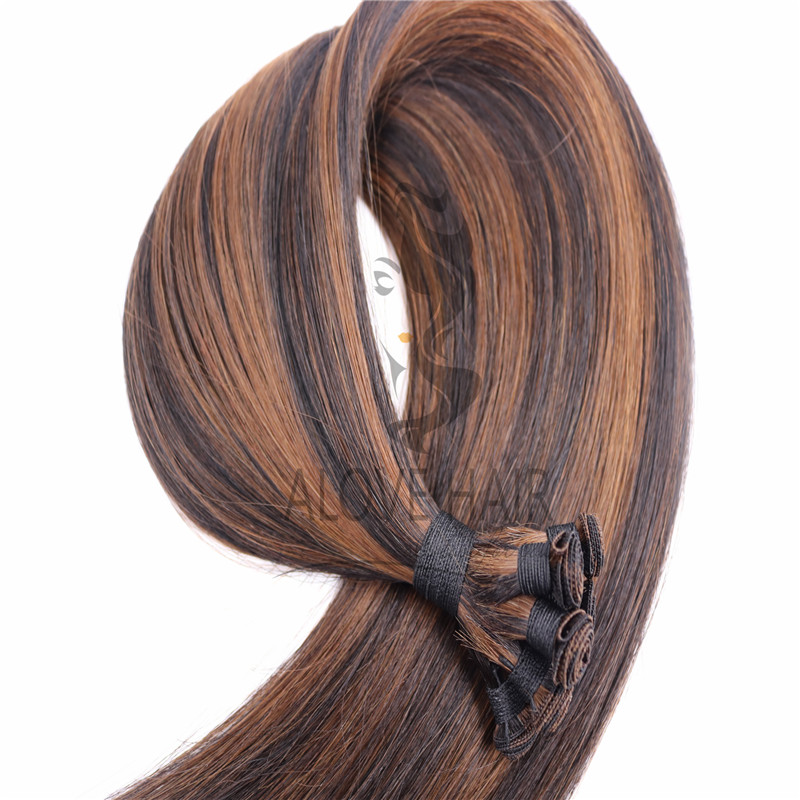 Thin knot hand tied hair extensions are thinner and not heavy.We are hair extensions factory ,so our price is competitive ,we can help hair salon and hair stylists build their own brand hair extensions business line .