High quality flat wefts vendor
Flat Weft Hair Extensions are produced using our Russian Mongolian Hair ethnically sourced from only single, young virgin hair donors and with all the short hairs removed it is true double drawn ratio of 80% for a natural finish. We promise our hair to have all the hair cuticles aligned and intact therefore maintaining the utmost elasticity giving our hair a lifespan of 12 to 18 months with the correct aftercare and maintenance.Our new flat wefts are thinner then standard machine wefts this is due to the hair no longer being folded over making it lie flat to your clients head.Without this folding it also makes it more comfortable for your clients to wear as we have totally eliminated the short hair from this fold vastly reducing itching. Shedding is also a thing of the past with our flexible mesh & waterproof adhesive seal which once cut down to size the edges don't fray allowing a longer lifespan from the wearer.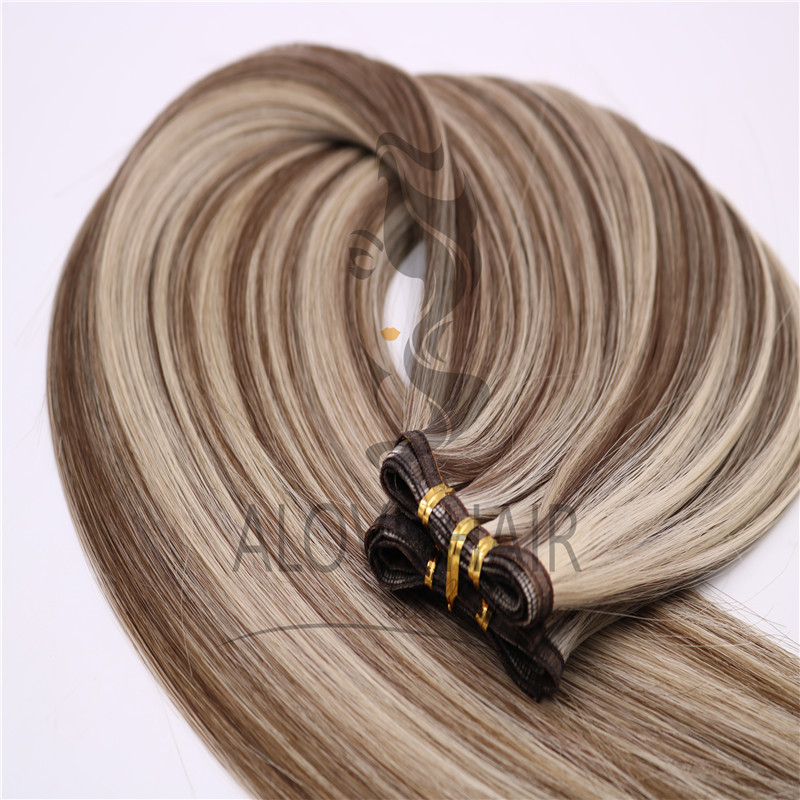 ALOVE HAIR as the professional flat weft manufacturer in China wholesale high quality flat wefts for hair salon and hair stylists .
Double drawn flat wefts are best choice for thin and short hair women .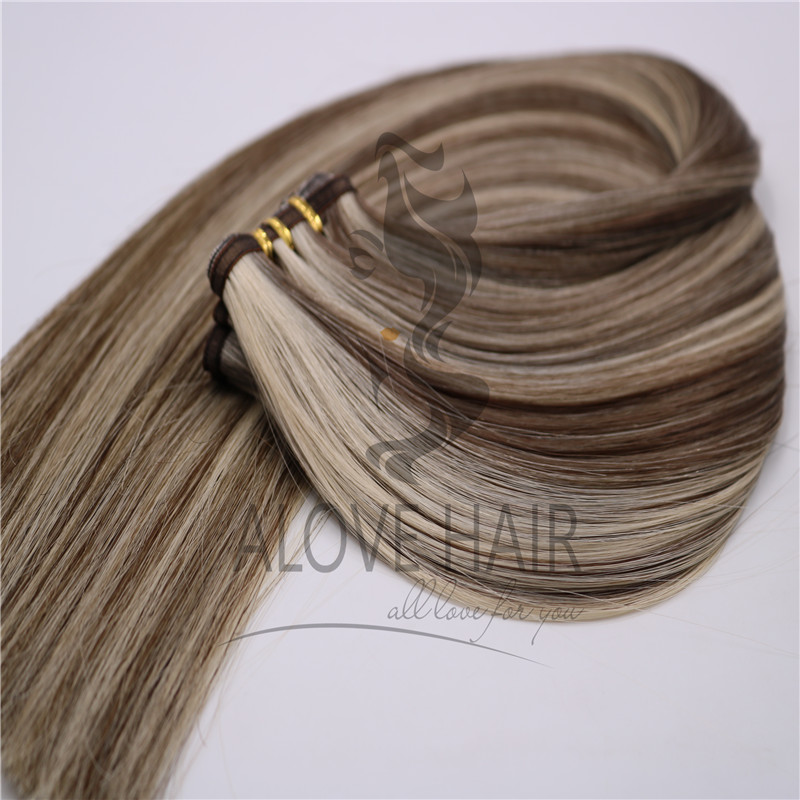 Our cuticle intact remy flat wefts can last 1-2 years,no shedding,tangle free .Choose us as your reliable supplier ,your clients will have good experience of buying flat weft .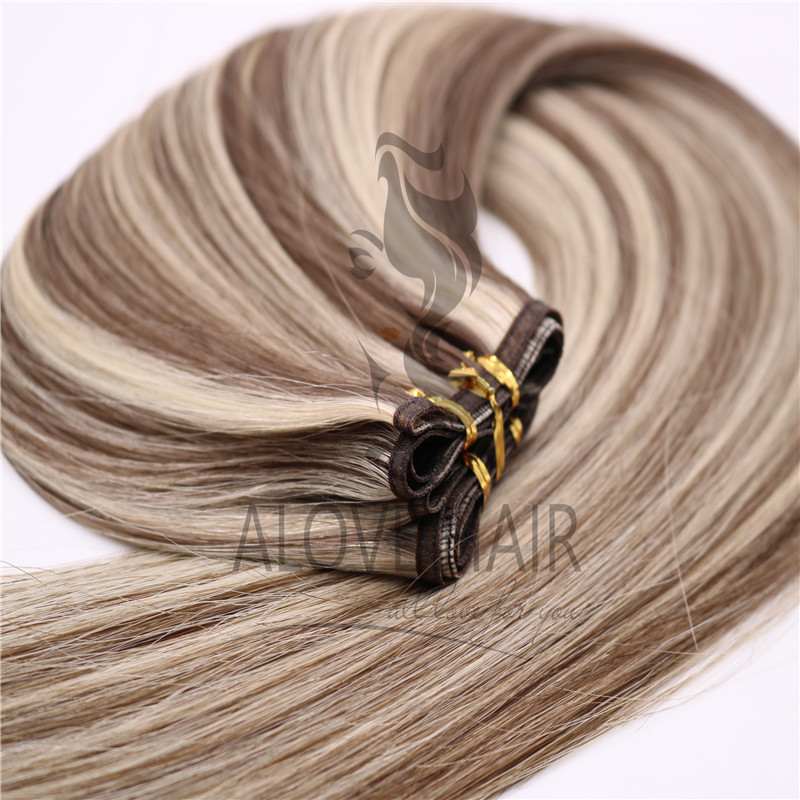 We supply different color flat wefts like ombre color,piano color,mix color,balayage color and so on .Also accept the custom color .More than 50 shades for choice .Our flat weft can cut from anywhere.