High quality cuticle intact piano color wide tape in extensions
Alove hair Tape-In method is a revolutionary system that uses a special adhesive formula to attach to hair. Made with 100% cuticle intact silicone free Remy human hair.This is the most sought-after extension method in the market. Tape-Ins are a stylist favorite, as they require no tools to install, making the process incredibly fast. Alove hair offers this method in a variety of lengths and colors, all made with 100% Remy human hair. They are hand-crafted by experts and double-stitched at the weft, ensuring minimal shedding for the client.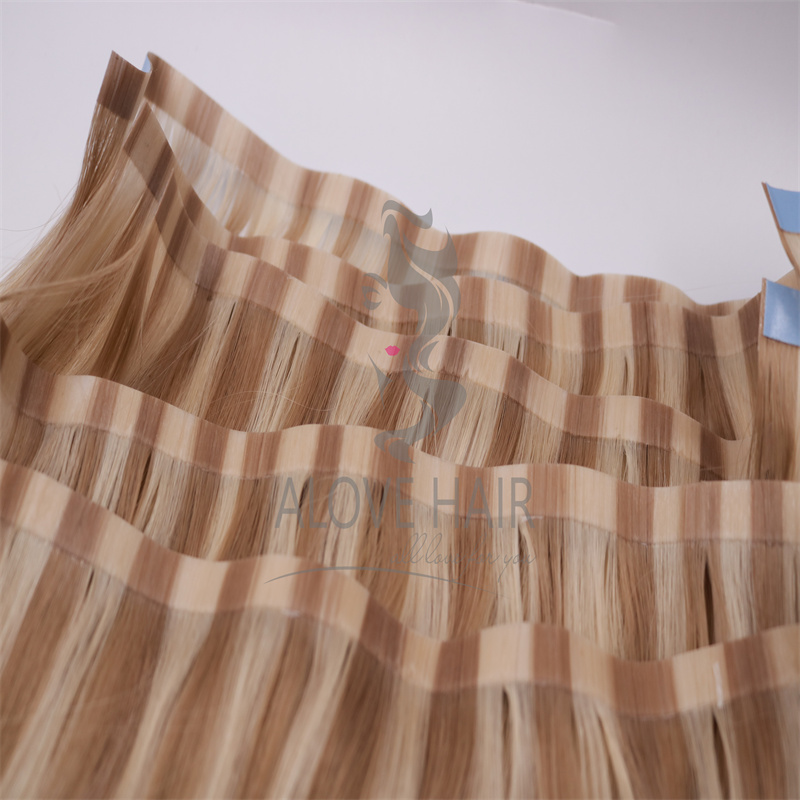 ALOVE HAIR as the professional wide tape in extensions manufacturer in China wholesale high quality piano color tape in extensions for hair salon and hair stylists .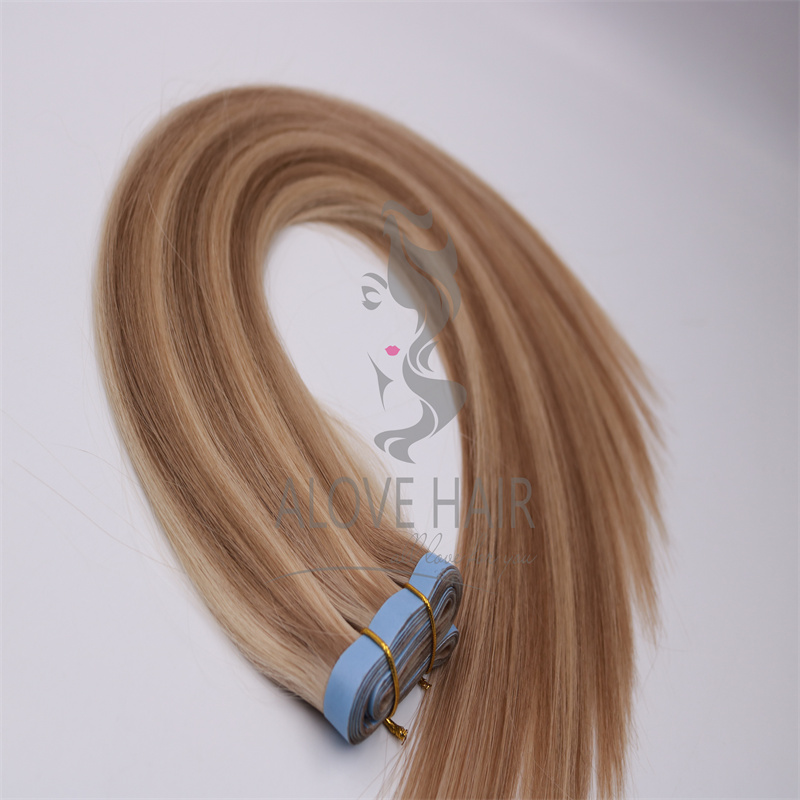 We use single donor as material ,use advantage technology that keep cuticle on hair ,so our cuticle intact tape in extensions last 1-2 years.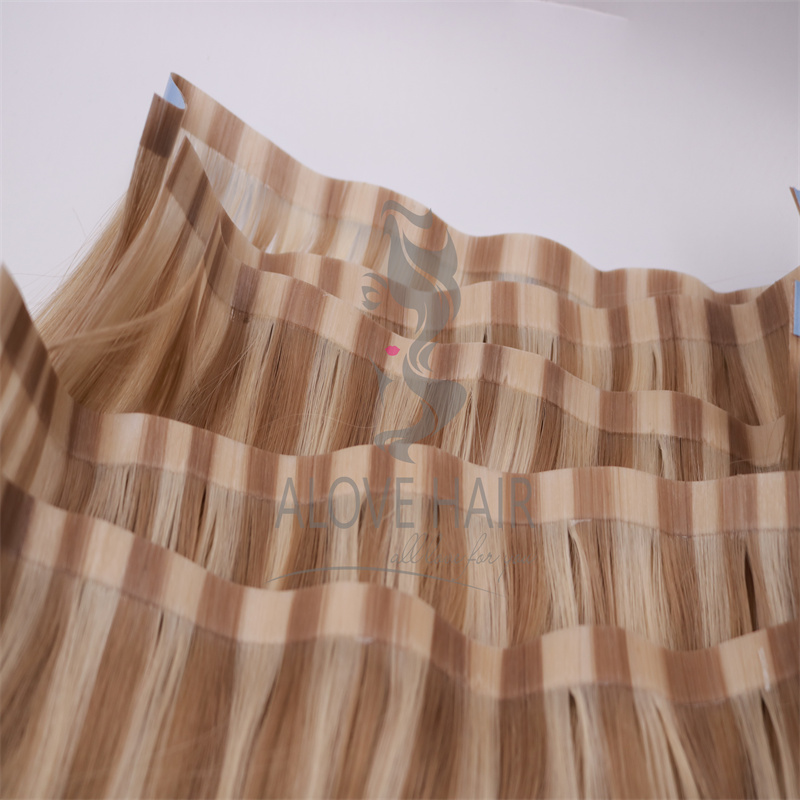 We supply different color tape in extensions like piano color,mix color,balayage color and so on .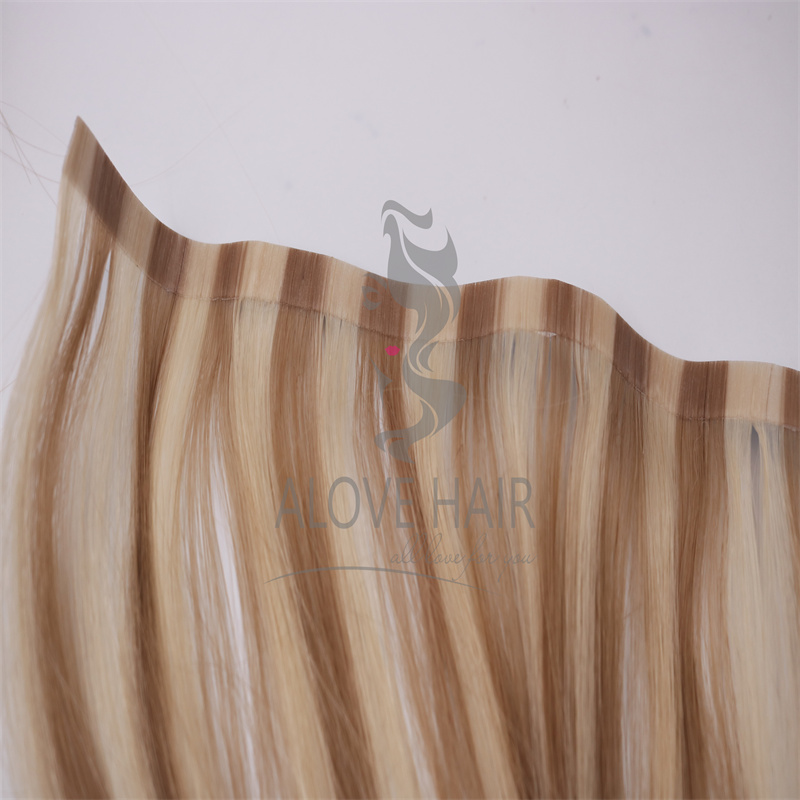 We use Italy white tape or American blue tape .