Hand tied human hair extensions
The Hand-Tied Weft collection is hand-made from our 100% Premier Remy human hair, cut from the finest individual braids. This new collection, available in 50+ shades you know and love, is the newest addition to the ALOVE HAIR extension portfolio.
Our superior quality, seamless, lightweight and flexible hand-tied wefts come two wefts per pack allowing for endless color options. This 11 - 12 inch wide weft has been created to deliver even weight distribution and damage-free results.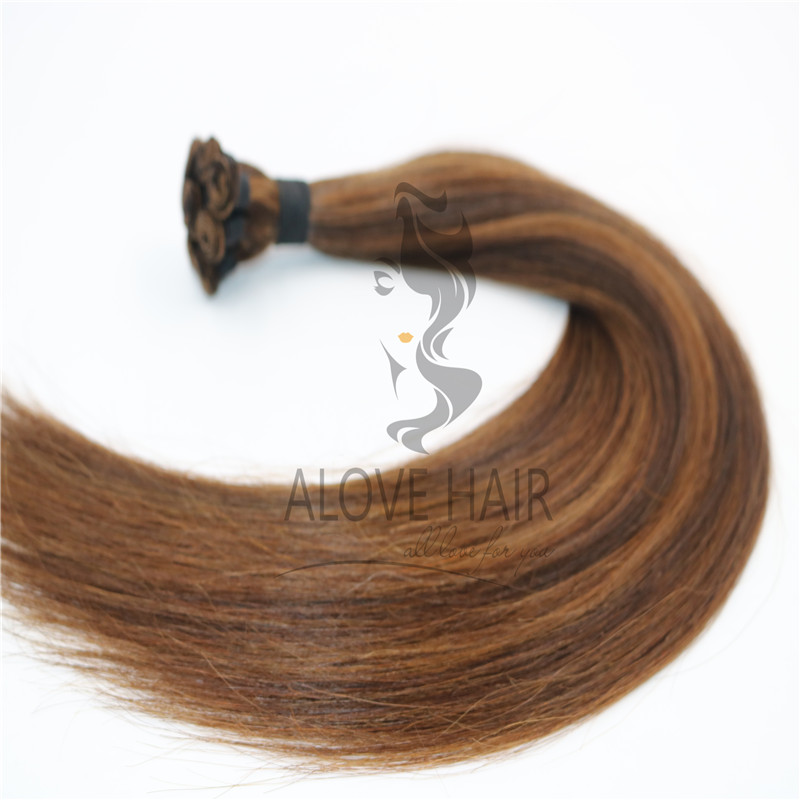 ALOVE HAIR as the professional hand tied human hair extensions factory wholesale high quality hand tied wefts for hair salon and hair stylists .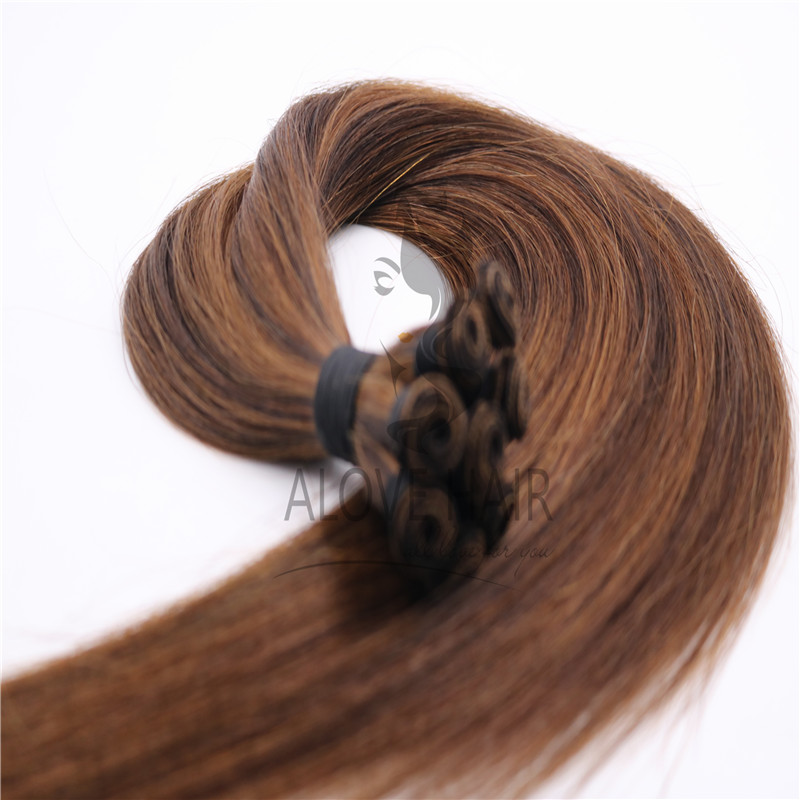 We use single donor silicone free hair as material ,use advantage technology that keep cuticle on hair ,so our cuticle intact remy hand tied hair extensions can last 1-2 years,no shedding,tangle free .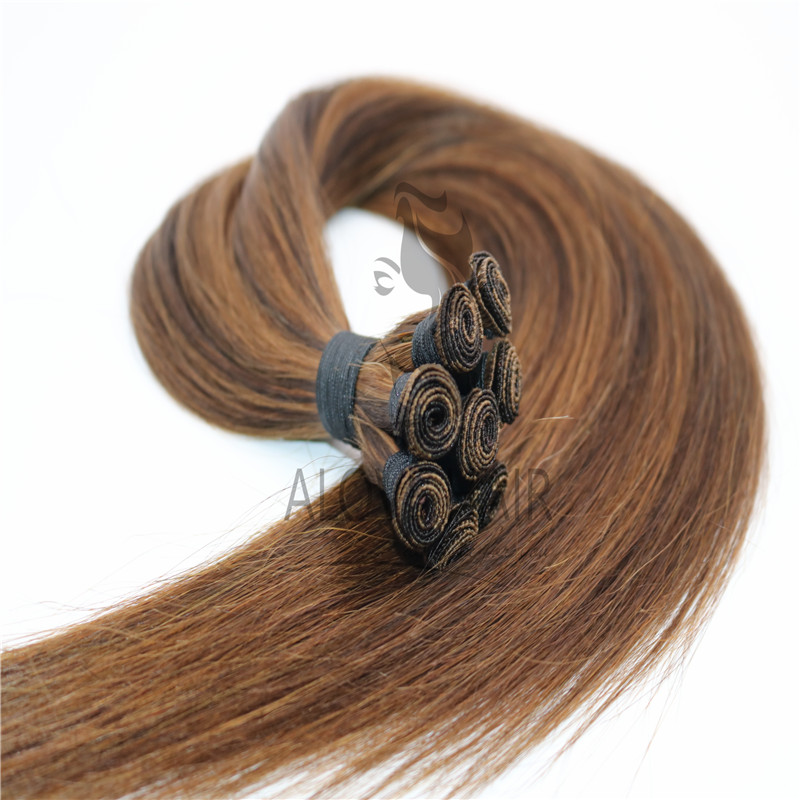 We supply different color hand tied wefts like ombre hand tied extensions ,piano color,mix color,balayage color and so on ,we also supply custom color ,more than 50 colors for choice .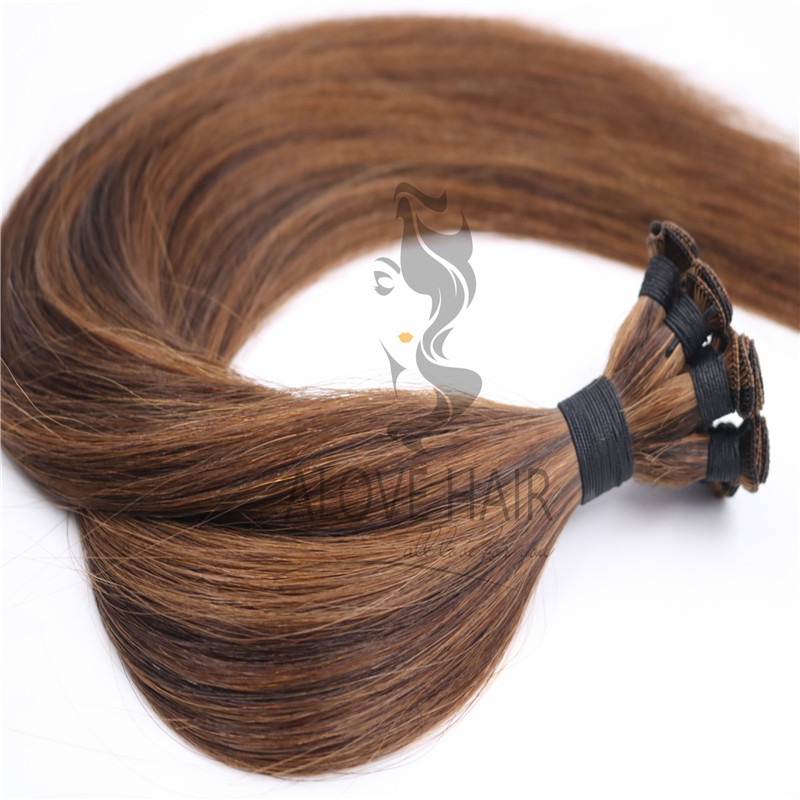 Hand Tied wefts consist of the highest quality virgin cuticle human hair, which allowed us to create unique, ashy, and platinum colors. Upgrades were also made to the weft itself so that stitching was clean and thin. We also used organic cotton thread for the weft.