Different color silicone Micro Beads are used for hand tied extensions
Silicone Lined Aluminum Beads are lightweight and durable. The beads are used to gently lock hair in place to create an Anchor Row or Beaded Weft Row. The 5mm aluminum construction makes locking the bead a breeze (especially when used in combination with ehp Hair Extension Pliers). Silicone lining protects the hair from damage while preventing slipping. These beads are made with a chip-free color coating designed to coordinate with the alove hair Hand Tied Wefts and thread colors.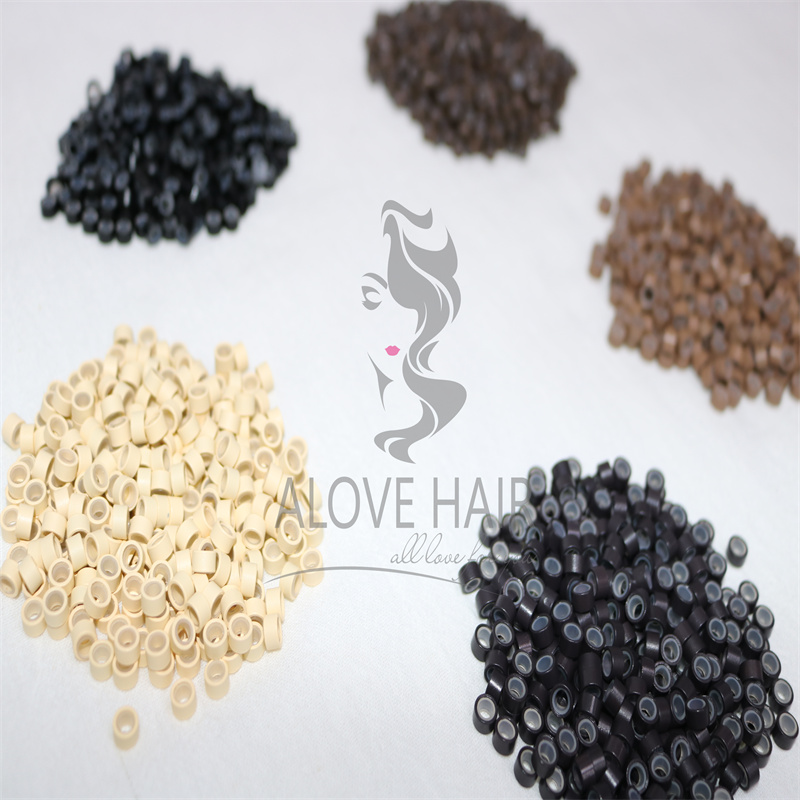 Alove hair supply different color silicone micro beads are used for hand tied extensions .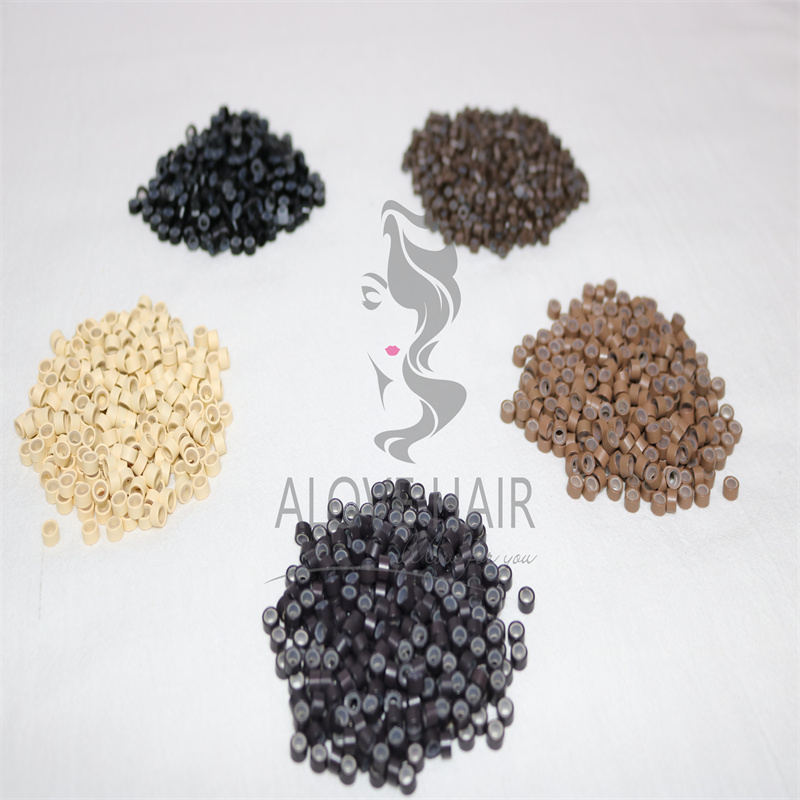 5mm beads used for hand tied wefts .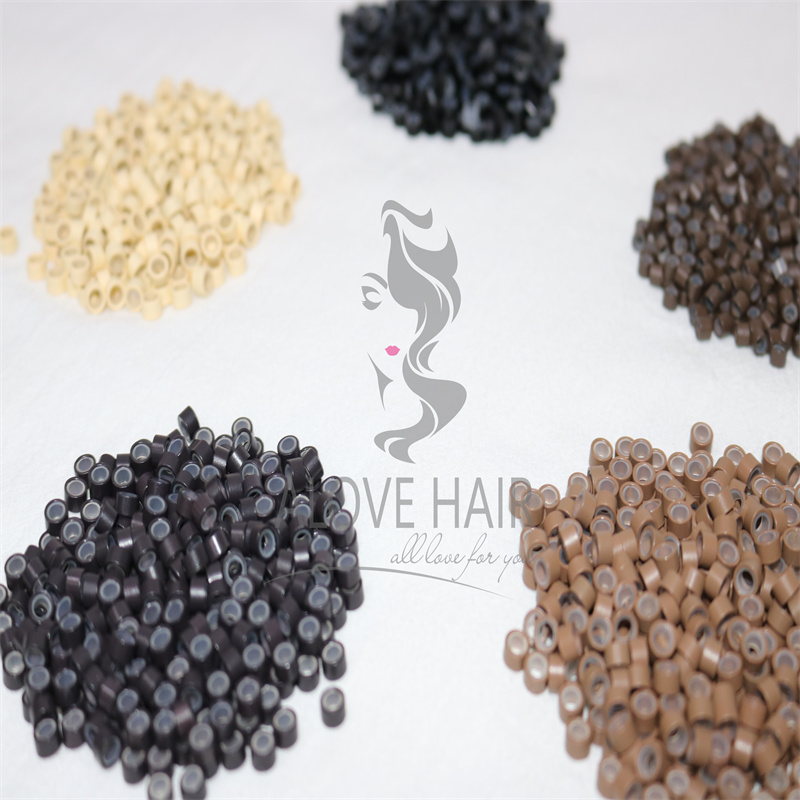 Have soft silicone lining, which allows you to install them to the head for maximum comfort to the client and undetectable. It holds hair snuggly after properly clamped and it will stay in place with proper care and not slide.
Choice of black, dark brown, light brown, gold.
Random colors will be delivered randomly in black, dark brown, light brown, or gold.