Cuticle Intact different color flat tip hair extensions for Dunkerque hair salon
The Flat tip hair are tipped with high quality keratin adhesive which is gentle on your hair and is also a quick method to applying hair extensions.ALOVE hair's Flat Tip hair extensions are made of the finest quality of 100% Remy Human hair,which is collected to ensure long lasting and shiny luster. Flat Tip hair extensions are easy to install and add natural-looking and feeling length. Buy cheap flat tip hair extensions for the hot fusion application. 100% real Remy human hair, no tangling or shedding.Find the best selection of Flat Tip Hair Extensions at wholesale prices for Salons & Licensed Cosmetologists.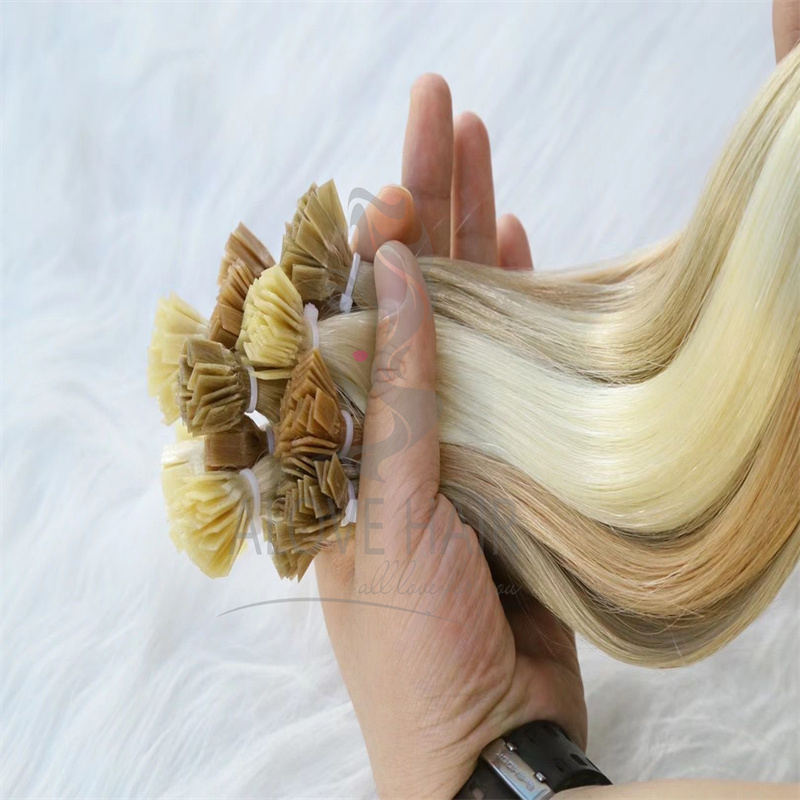 ALOVE HAIR as the professional flat tip hair exetnsions manufacturer in China wholesale double drawn flat tip extensions for Dunkerque hair salon.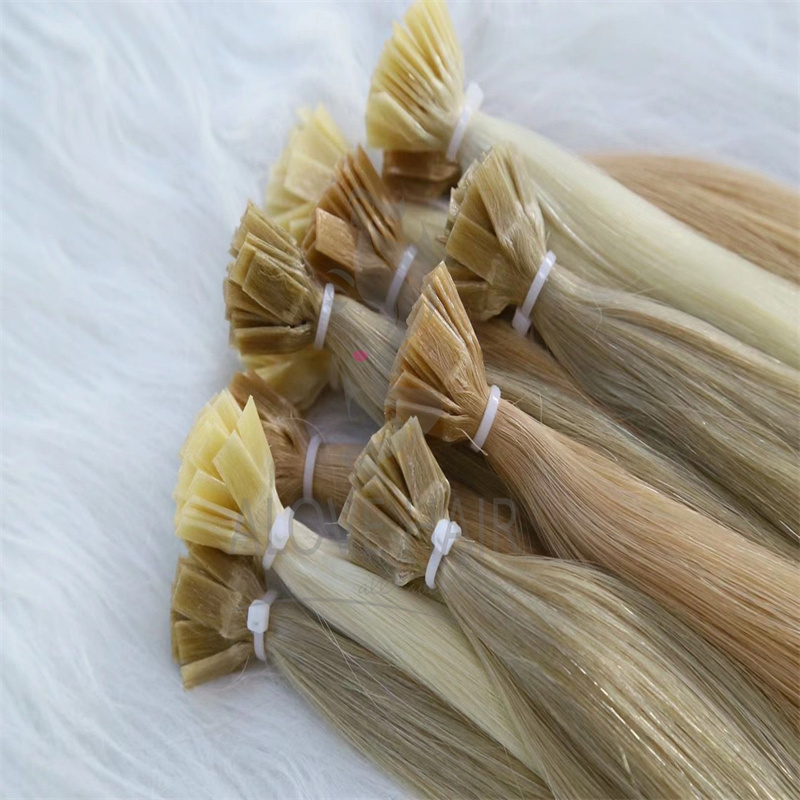 We use single donor hair as material ,use advantage technology that keep cuticle on hair (natural directly ) ,so our cuticle intact flat tip hair extensions last 1-2 years.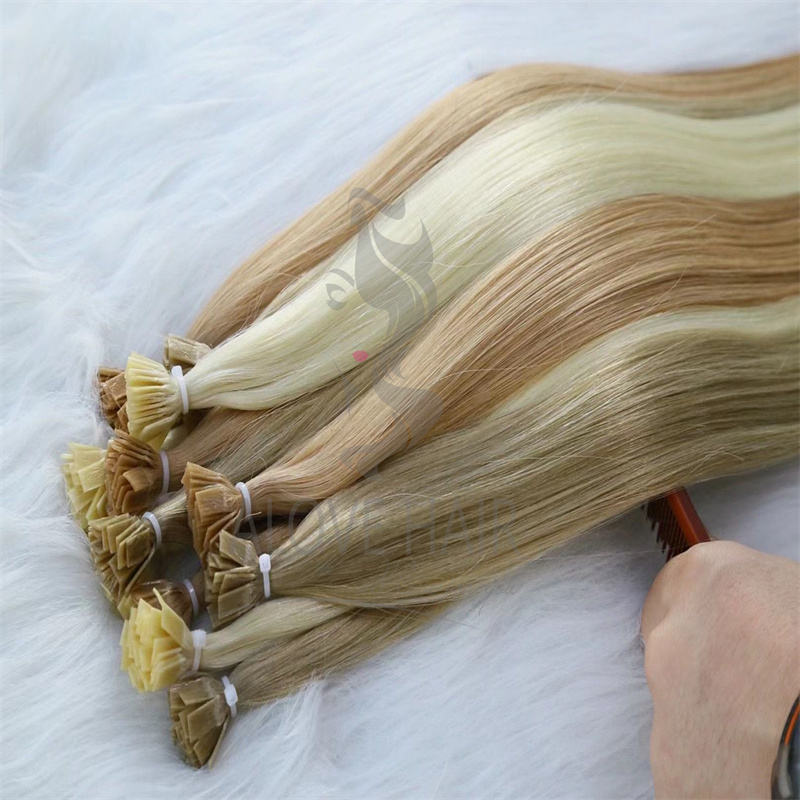 Supply more than 50 shades for hair salon and wholesaler,also accept the customized color .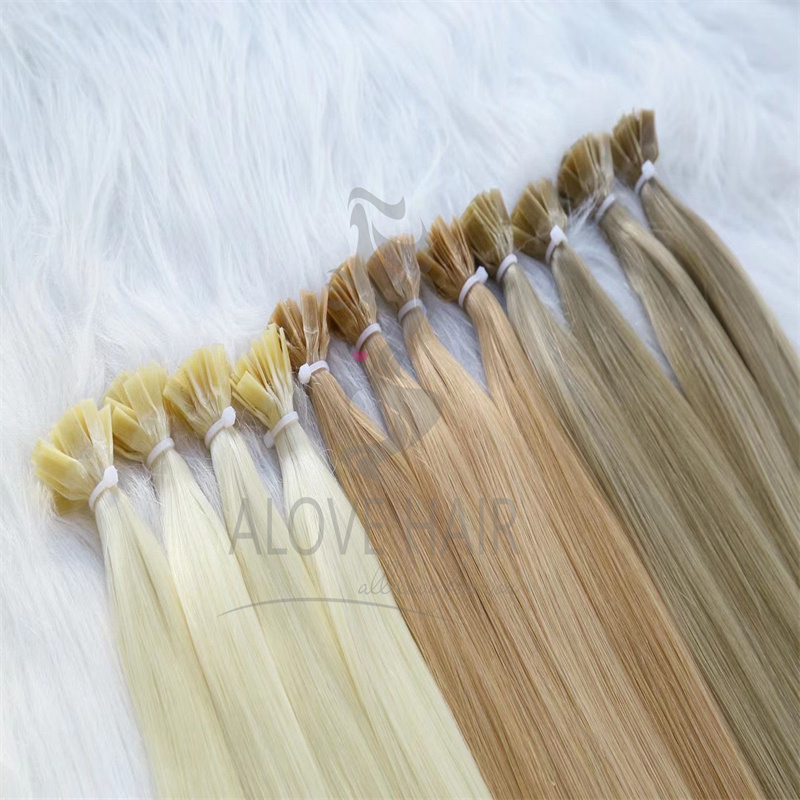 A Flat-tip/F-tip hair extension has tips of the hair strands bonded with keratin in the flat shape. In order to apply this hair extension to your hair, a specialized tool is used to melt the keratin tip. And then It can be easily attached to your hair.