Buy 24 inch tape in hair extensions on short hair
Product : 24 inch tape ins extensions
Material: 100% full cuticle human hair from one single donor (Keep cuticle on hair ).
Life Time: 12-24 months with normal application .
Tape Size :1*4cm ,0.8*4cm,mini tape ins .Use Italy white tape or American blue tape .
Payment : Western Union, Money Gram, Paypal,T/T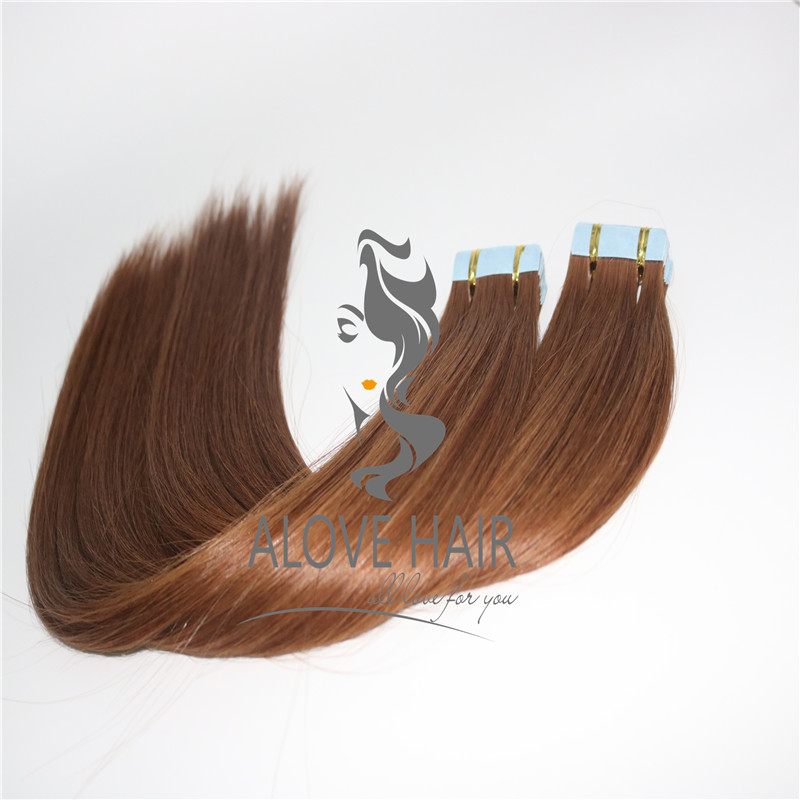 Buy 24 inch tape in hair extensions for short hair women ,if you want to have long length hair ,suggest you that try our 24 inch tape in extensions .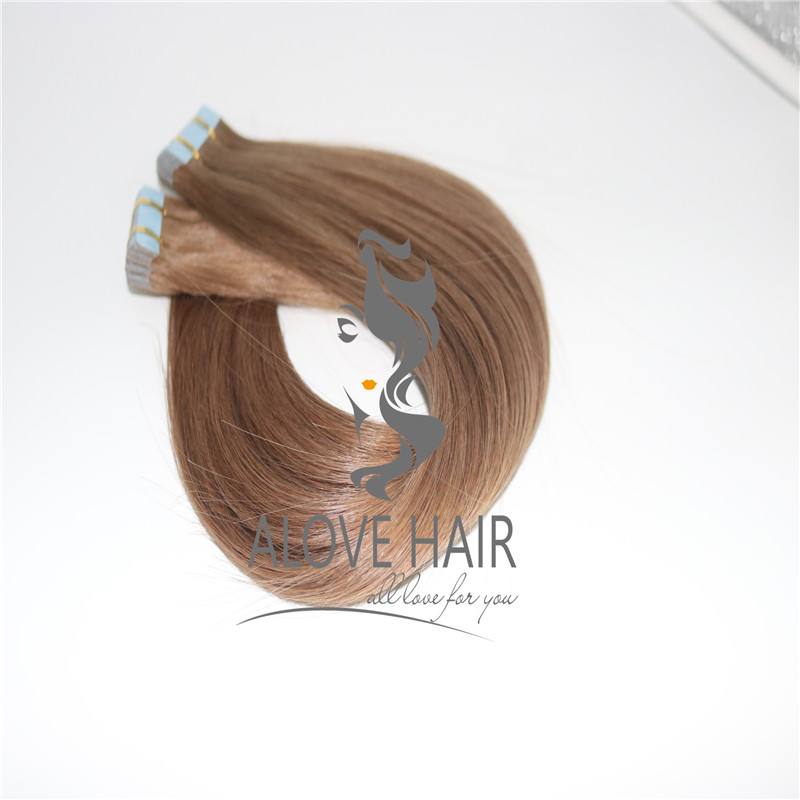 Full cuticle tape in hair extensions can last 2-3 years ,no shedding,tangle free .For tape ins need best quality ,because if wear bad quality tape in extensions ,it is difficult to remove hair from your head ,customer have bad experience .Use our cuticle intact tape ins just need change the tape 2-3 months .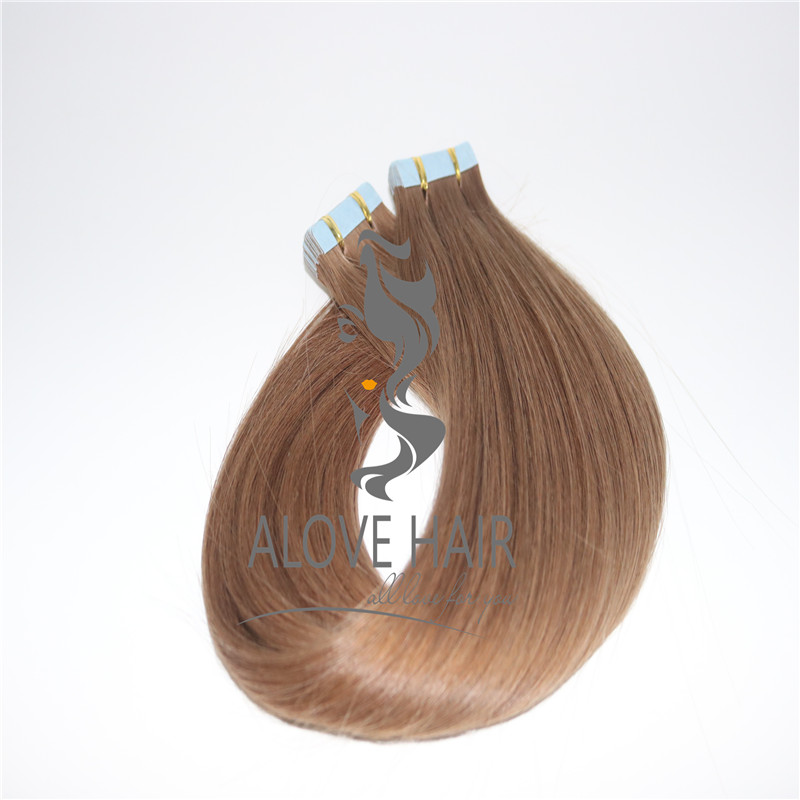 Why our full cuticle tape ins can last 2-3 years do not like cheap price tape in hair extensions just wash some times will frizzy .because we use advantage technology that keep cuticle on hair (same directly ),so our hair can continue to absorb nutrients from conditioners and shampoos. Keeps hair tough and has longer vitality.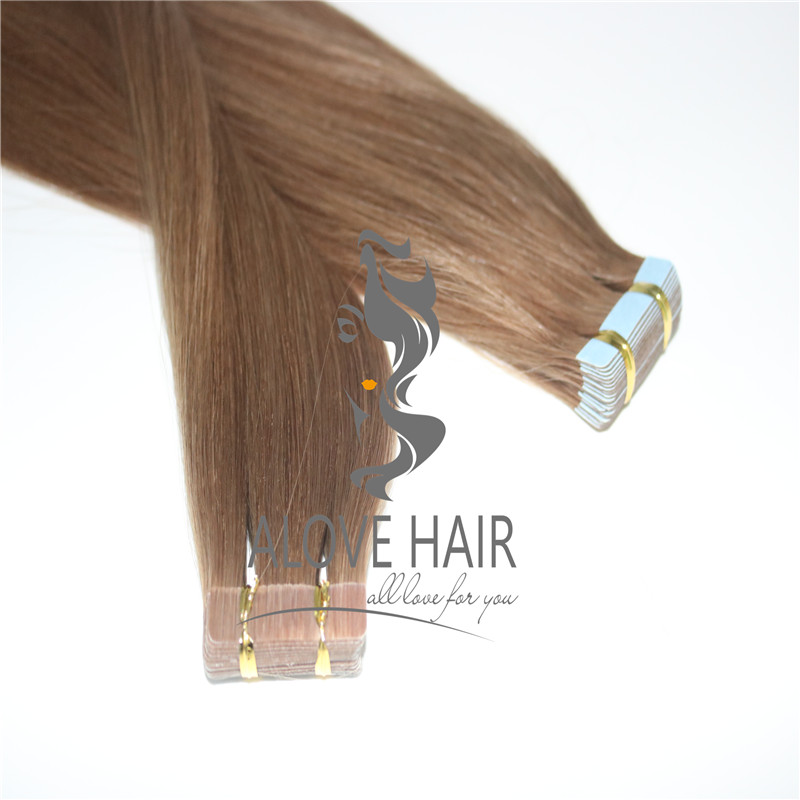 We use American blue tape and Italy white tape for tape in hair extensions ,We also supply tape in extensions placement.For tape in extensions placement suggest that you change them 2-3 months. will let your hair can wear long times.