Blonde color nano ring hair extensions
Alove hair supply nano ring hair extensions are made of 100% natural remy human hair so you can wash, straighten, blow-dry and curl the hair extensions just as if they were your natural hair!
Nano ring hair extensions are one of the latest inventions in the field of hair extensions that consists of a very gentle thread technique that is virtually undetectable. It is a simple and affordable thread technique that is virtually undetectable and easy to apply.The secret is in the extension strands, which are self-attaching at the pull of a string . Due to the small starting point of each hair strand. as well as the gentle thread connection method, microchet is also the least harmful hair extensions method, better than many other no-heat strand-by strand methods .

The process is quick and easy with no pulling or stress and no damage to your own hair. Using only the finest human hair, Microchet produces smooth, naturally flowing results within moments. It is very comfortable and light that you can hardly feel it yourself. The attachment is so small that it can be applied on very thin hair and on areas of the head (temples, mid scalp, fore head) where most other systems cannot. The removal is just as quick and easy. Most non glue/heat based systems use metal cylinders (copper and aluminum) to attach hair to your own. Microchet uses hair that comes with its ends in the shape of hooks. These hooks are attached to your hair using a threading technique.

The advantage is your hair feels light with no glues or metals. After two to three months the extension will become looser because your hair grows. The extension hair can be removed by simply cutting the thread. There is a no heat or harsh chemicals involved in this new technique. There is no pulling or stress to your own hair. It is one of the most gentle technique available today.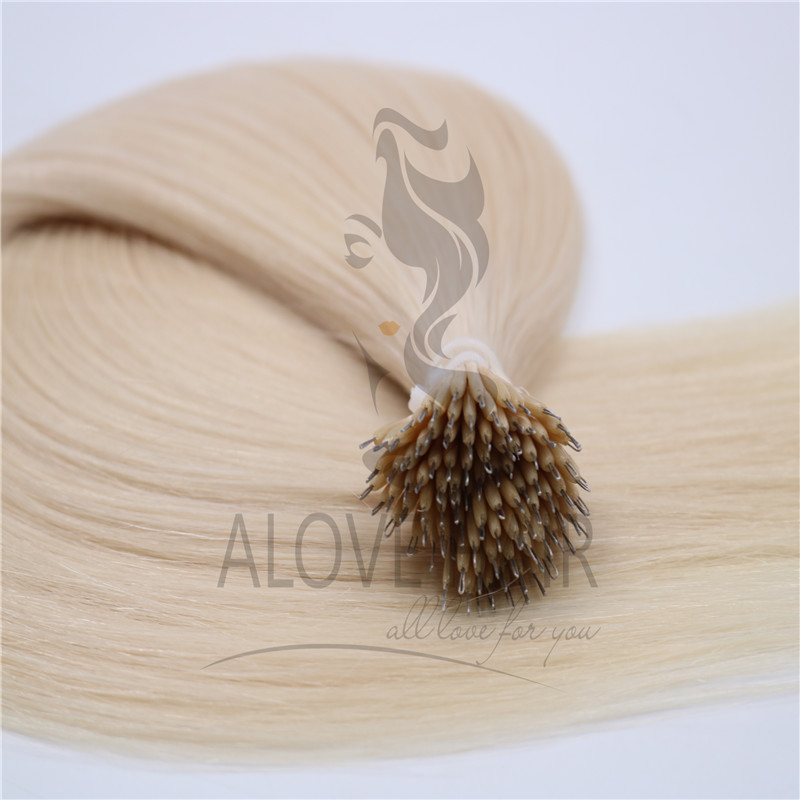 Alove hair as the professional nano ring hair extensions factory in China wholesale best quality blonde color nano ring hair extensions .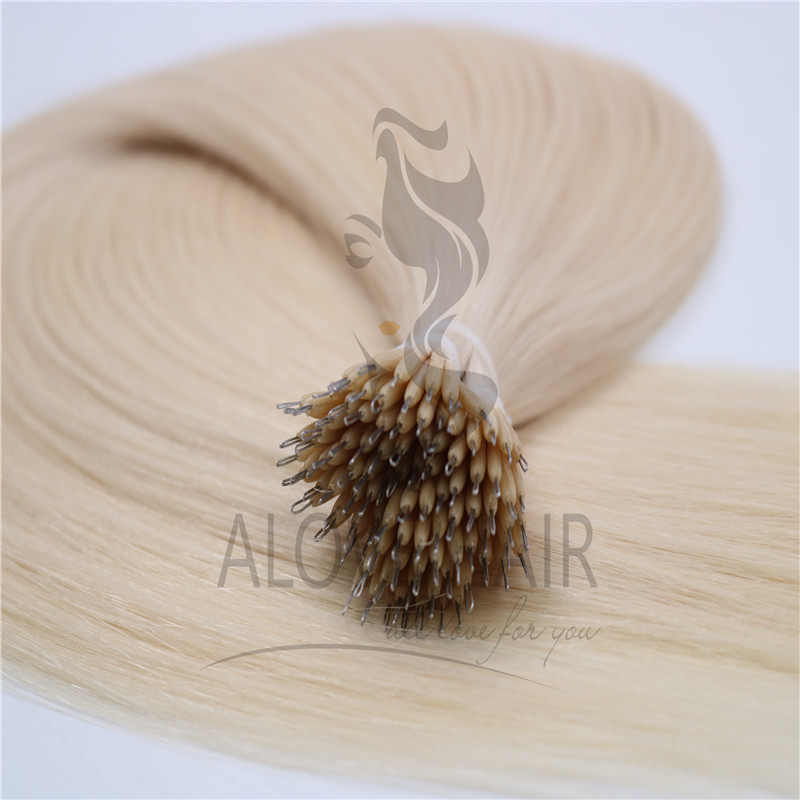 If you order from us ,you will have a good experience of buy nano ring extensions ,because our cuticle intact remy nano ring extensions can last 1-2 years ,no shedding,tangle free .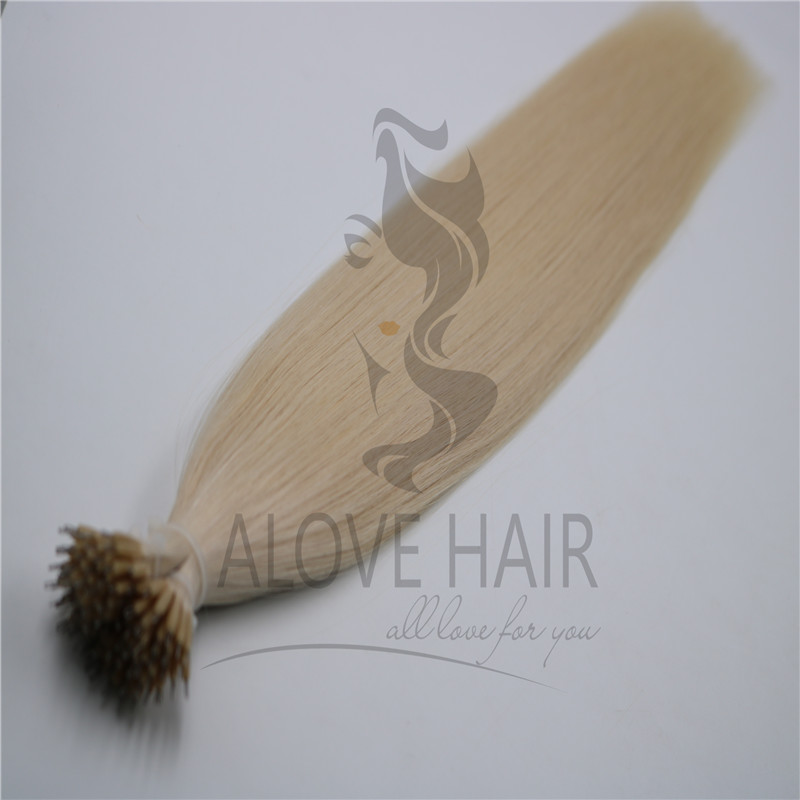 We supply different color nano ring hair extensions ,like ombre color ,mix color,piano color ,balayage color and so on ,so you will have many colors that you choose for you and your clients ,we also accept the customized color order .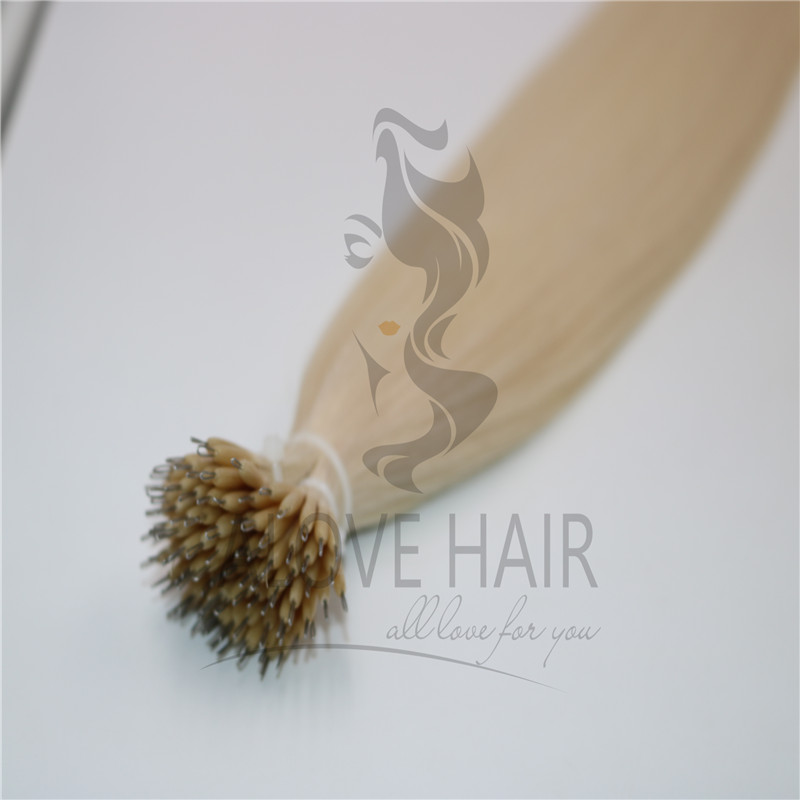 Our nano ring hair extensions are 1g/strand,100 strands per pack.We are hair extensions factory ,so our price is competitive ,and we also supply custom package service ,so we can help hair salon and hair stylists build their own brand hair extensions business line .