Best russian different color flat tip human hair extensions
The tips are made with hard Italian keratin which requires our alcohol based remover. The hair measures up to 2 inches longer to allow for trimming / styling, these extra inches may be thinner than the rest of the hair.
These extensions are made with the highest quality hair sourced from regions around the Russian and Mongolian borders.
Only donor hair that has never undergone chemical processing or colouring is used by our expert manufacturers. This ensures the hair will be the very best quality attainable after dying to match our colour ring (do not use anyone else's colour ring to match, the colours are not the same, only use our ALOVE HAIR colour ring).
We are giving this hair an estimated lifespan of 12-24months with good aftercare and may extend this estimate further in future.
Our Flat Tips are Double Drawn meaning they have twice had shorter hairs removed making the ends thicker than single drawn hair. Double Drawn does not mean all hairs are the same length. Longer lengths like 20-22 inch have a higher proportion of shorter hairs naturally and also will feel thinner gram for gram compared to 16 inch hair of the same weight. Please remember every ponytail collected is different so some variation is normal.
All weights and widths are approximate as extensions are made by hand and can vary slightly, also some weight is lost when trimming the tips to size during manufacturing.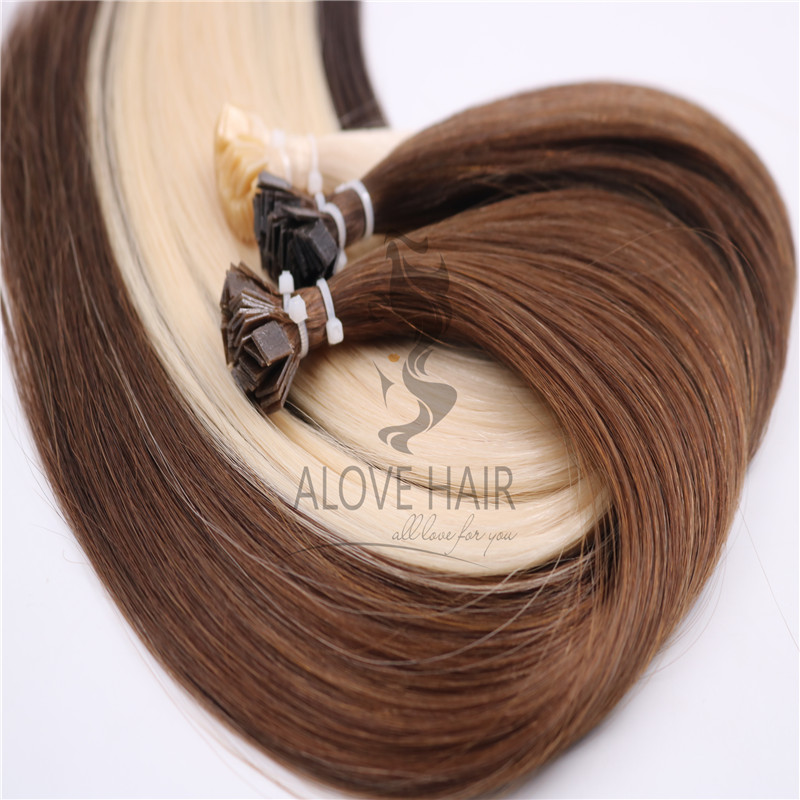 ALOVE HAIR as the professional flat tip hair extensions manufacturer in China wholesale different color flat tip extensions .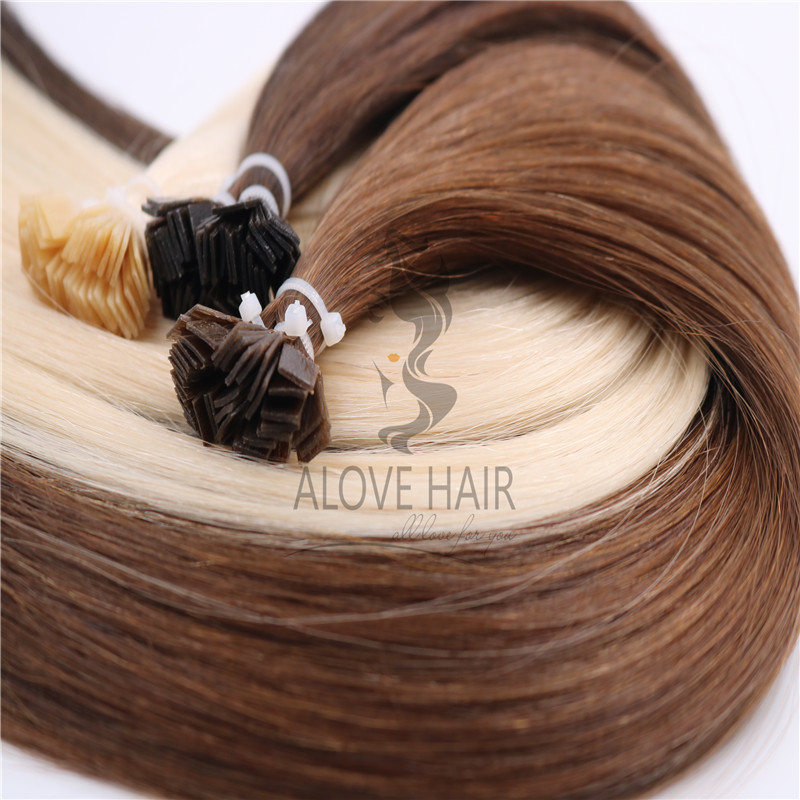 We are hair extensions factory ,so we have large stock ,our price is competitive ,so we can help hair salon and hair stylists build their won brand hair extensions business line .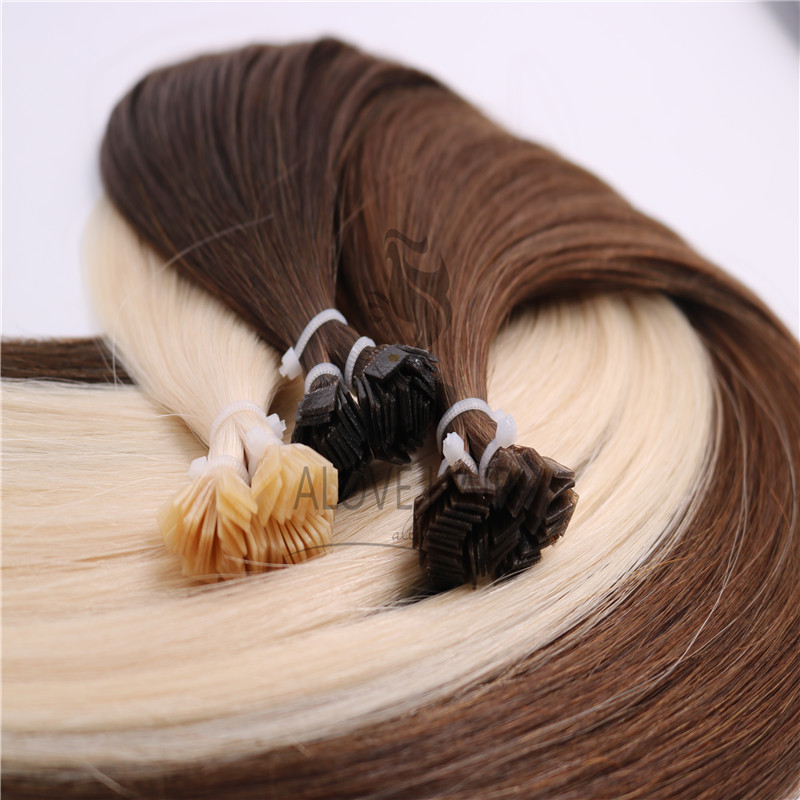 Our russian flat tip human hair extensions can last 1-2 years,no shedding ,tangle free .If you choose us as your reliable supplier ,your customer will have a good experience of buying flat tip hair extensions .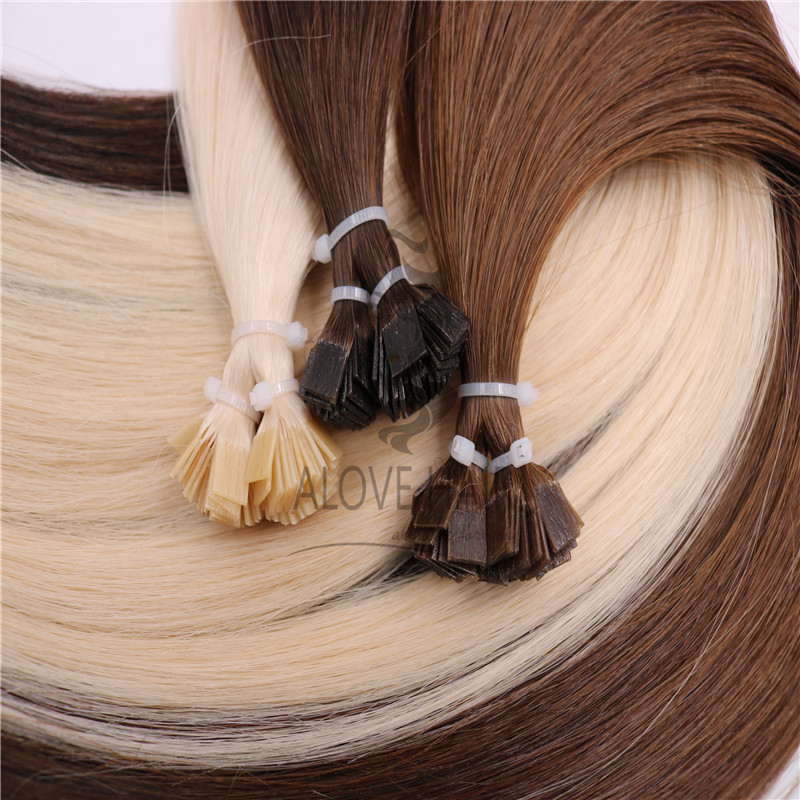 We supply different color flat tip human hair extensions ,more than 50 colors flat tip extensions for choice .Choose us your reliable ,you can do any color for your clients .