China is the world's largest wig production and exporting country. The main contributors to the export of China's wig products come from the three provinces of Henan, Shandong and Hunan, which together account for 83% of the country's wig product exports. In 2018, the five provinces of Henan, Shandong, Hunan, Anhui, and Guangdong accounted for 90.9% of the country's total hair products exports. Among them, the export value of wigs in Henan Province was US$1.86 billion, accounting for 51.4% of the total, an increase of 15.5% year-on-year; the export value of Shandong Province was US$780 million, accounting for 21.4%, an increase of 1.1% year-on-year. So if a wig buyer wants to know wholesale hair vendor in China, you can refer to the following: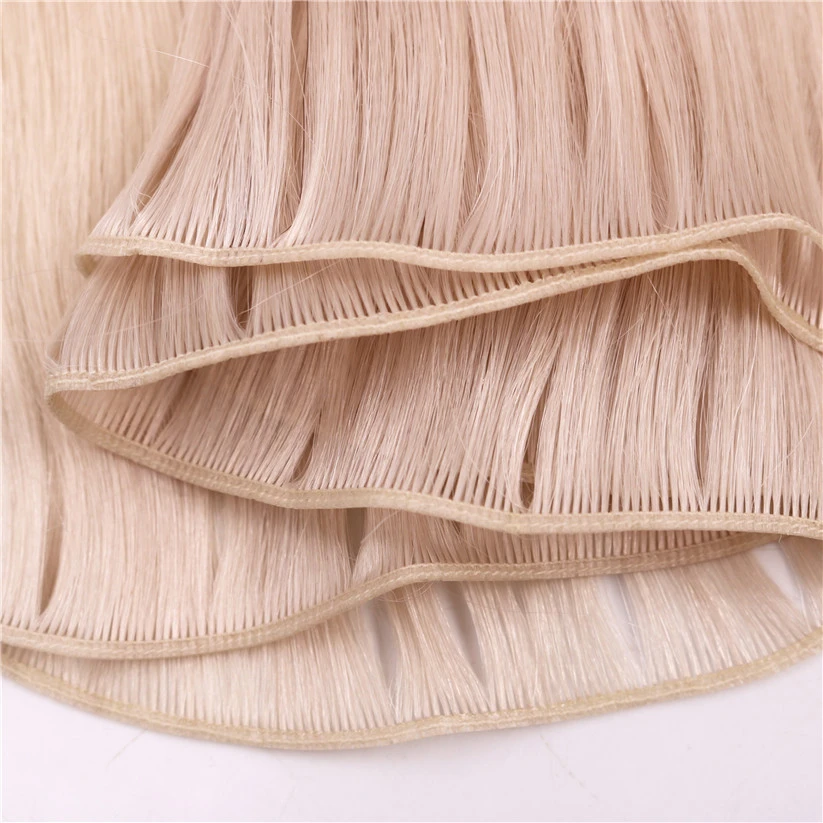 1.Rebecca Wigs, as the largest wig wholesale supplier in China, was born with the sole mission of "bringing the beauty of cocoons into butterflies to women all over the world". Rebecca is a world-renowned fashion brand for many years. Rebecca Wigs has long been committed to enabling women to discover their own charm through trials and transformations, and to convince the world with a self-confident attitude towards life. The charm it shows is not only fashionable and changeable, but also embodies the connotation of frankness, unrestrained and unpretentious. Rebecca's fashion wig has its unique design identity. Its shiny and moist hair will always reflect the unparalleled quality and noble blood of Rebecca brand, showing the most perfect side of women in front of the world and admiring the world.
2.Qingdao Love Hair Products Co., Ltd. has been a professional hair supplier since the 1980s, specializing in the production and export of luxury human hair. We started from the collection and sales of raw hair, and then developed into a manufacturing factory for customizing human cuticle hair for some trading companies. And eventually became the top 10 wholesaler hair vendor in China's wig industry. From 2000, our CEO Sunny Lee started his own brand ALOVE HAIR. Since then, we have started to focus on foreign trade business, and won high praise from all over the world for our high-quality hand tie hair extension products. Our cuticle hair is naturally healthy. Due to our mature technology and consistent high quality, it retains more than 90% of our old customers.
3.Hailin is the second largest wholesale hair vendor in China after Rebecca. Born in 2002 in the beautiful coastal city - Qingdao. A world-renowned wig brand and a major domestic exporter of hair products. It started with the production of hair curtains and has now become an enterprise mainly processing and exporting wig products.
Sea Forest, one of the three major wig brands in the world and the leader of all real hair wig brands in Asia, is committed to returning to "truth" from the beginning, and promotes the development of real hair wigs with the service concept of real hair, sincerity and real quality.
Hailin's "real" concept is fully reflected in the products. Whether it is hair pieces, headgear or accessories hair products, Hailin strives to be realistic and natural, restore the appearance of consumers' real hair, and fundamentally solve the problems in consumers' hearts. not confident.
4.Anhui Jinruixiang Hair Products Co., Ltd. is located in Taihe Chengguan Industrial Park, Anhui Province. It covers an area of 200 mu and has 1,000 employees. It is a fashion hair art enterprise integrating R&D, production, trade and service. The company is committed to creating a cost-effective fashion on-head experience for consumer groups. The braided hair, hair extensions, hair curtains, headgear, traceless ecological hair extensions and other products produced by the company are sold well in Europe, the United States, Japan, Korea and other countries and regions, especially It is a traceless ecological hair extension series product, and it is favored by Japanese, Korean and domestic fashion people. Hair weft products as its dominant product, making it Top 10 wholesale hair vendor in China.
5.Haiyi is a brand of Qingdao Haiyi Hair Products Co., Ltd. Qingdao Haiyi Hair Products Co., Ltd. was established in 2011. It is a wig foreign trade company integrating production and sales. Its products are mainly sold to Europe, America, Australia and African countries. The company has become one of the top 100 hair products enterprises in China and the top ten wholesale hair vendor in China. In the same year, a branch company was established in Hong Kong. After several years of development, Haiyi has become a benchmark enterprise in China's wig wholesale industry.
The company mainly produces high-end human hair. The main products include hair curtains, hair extensions, clips, hair stickers, hair sets and various tool accessories.
Our company is committed to becoming a reliable trading partner in the international hair products market. After years of development, we have certain advantages in product innovation, flexible cooperation methods and emphasis on reputation. We focus on providing customers with high-quality services and regard it as an important factor in establishing long-term cooperative relationships with customers. High-quality products, efficient pre-sales and after-sales services enable us to have strong competitiveness in the international market.
6.Qingdao Guanfa Hair Products Co., Ltd. is an enterprise focusing on wigs and hair sets. It is an excellent wholesale hair vendor in China. We are committed to serving the business, developing and producing high-quality and fashionable hair products, including hair sets: full lace wigs, Mechanism wigs with front net and back, chemical fiber hair wigs, high realistic scalp wigs, lace hair curtain wigs, Jewish style wigs, wig accessories include: mechanism hair curtain wigs, handmade hair curtains, forehead replacement hair block, belt hair, weft machine, mechanism All kinds of fashionable wigs and wig accessories such as hair curtains, hair replacement blocks on the top of the head, nail hair, hair, hair targets, hair extensions, clips, etc. We combine design, research and development, production and sales as one, employing 20 excellent designers and more than 2,000 wig skilled workers. Special hair treatment technology ensures true zero shedding and zero knotting. The monthly output reaches: 5,000 pcs of handmade wigs, 8,000 pcs of full lace wigs, 20,000 pcs of machine-made hair ties, 20,000 pcs of hand-woven hair ties, and 100,000 pcs of nail hair. During the seventeen years since the company was established, wig wholesale distributors from all over the world have established long-term strategic partnerships with us, and our products are exported to Japan, South Korea, the United States, the United Kingdom, Germany, Canada, Nigeria and other countries and regions.
7.Guangzhou Kuiyin Hairdressing Products Co., Ltd. is mainly engaged in hair extensions, hair pieces, wigs, and human hair, with annual sales of over 100 million yuan. It is top 10 wholesaler in the hair vendor in China. The main platform, Alibaba AliExpress, is the leading buyer in the wig industry on the AliExpress platform. The factory is located in Xuchang, the birthplace of Chinese wigs, with a monthly output of 150-200k pieces of real-life finished hair curtains. The company adheres to the concept of quality first and customer first. In the early stage, it has focused on foreign trade. After entering the AliExpress platform, it has always been customer-oriented, and the customer return rate exceeds 50%.
8.Qingdao New Silk Road Hair Products Co., Ltd. was established in 2009. Since its establishment, it has been focusing on the production and export of men's and women's hair pieces and headgear. In recent years, the spot hair piece business has developed rapidly. To match this, we have a large number of spot stocks (more than 20,000 1). On the one hand, to meet their own business needs, on the other hand, we welcome peers to transfer goods to speed up our inventory circulation. Now it has established long-term and stable business relationships with hundreds of foreign trade companies and e-commerce companies. It is best hair wholesale vendor in China
9.Founded in 2005, Xiandou Tongshang is a professional wig accessories enterprise integrating development, production and sales. As wholesale hair vendor in China, the company has a production and sales area of 2600 square meters. Since the establishment of the company, thanks to the support of customers and the efforts of the company's leaders, it has continued to develop and expand. Every year, many innovative products are promoted, and the products are far away. Selling at home and abroad, we have won the favor and trust of our customers.
10.Qingdao Emeda established its Emeda wig brand in 2013 and started its own export business. Its brand design gives a strong sense of the times, with the design concept of independence, fashion and fashion, and the mission of creating "you can be more beautiful" fashionistas. In terms of direct export, it has achieved top 10 wholesale hair vendor in China.