In the ever-evolving world of fashion and beauty, full lace wigs have emerged as a true game-changer. These exquisite hairpieces not only offer a versatile and natural look but also provide individuals with an opportunity to express themselves through their hairstyles. As a full lace wigs supplier, we take pride in offering the best cheap full lace wigs that cater to the diverse needs and preferences of our customers.
Wholesale best cheap full lace wigs
Material: 100% Cuticle aligned virgin human hair
Color: Natural Color, Full lace wig
Texture: Straight
Length: 8-26 inch
Density: 130%-180%
Lace: Light Brown/ Transparent/HD
Cap Size: Medium size in stock, small and big size can be made.
Customized order: Highly Acceptable, It's more better to send a picture, make it as the picture shows.
Service: 1) Wholesale & Drop Shipping
2) Hair Label & Silk Bag With your own logo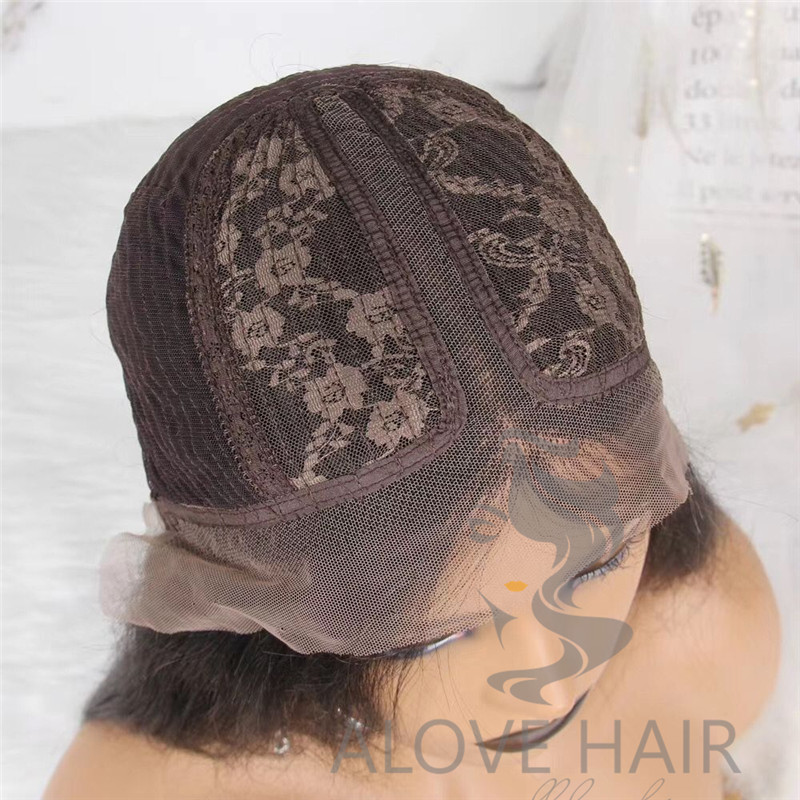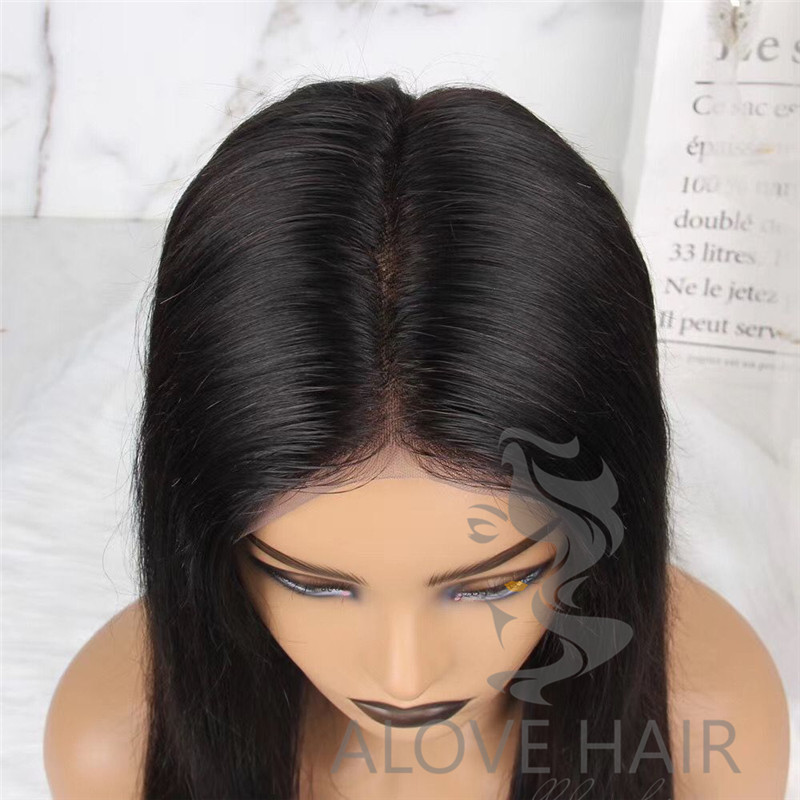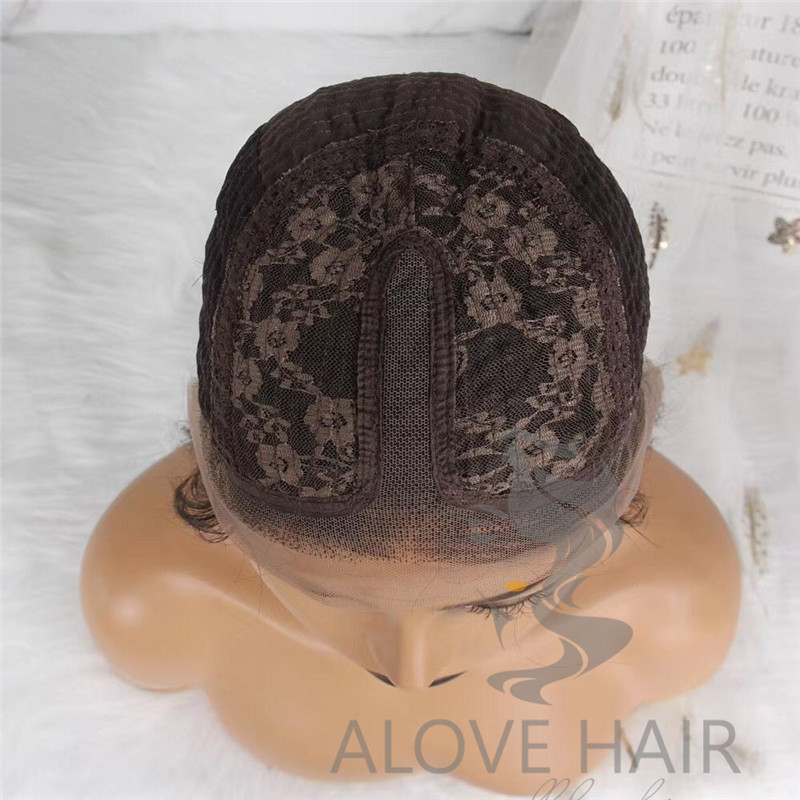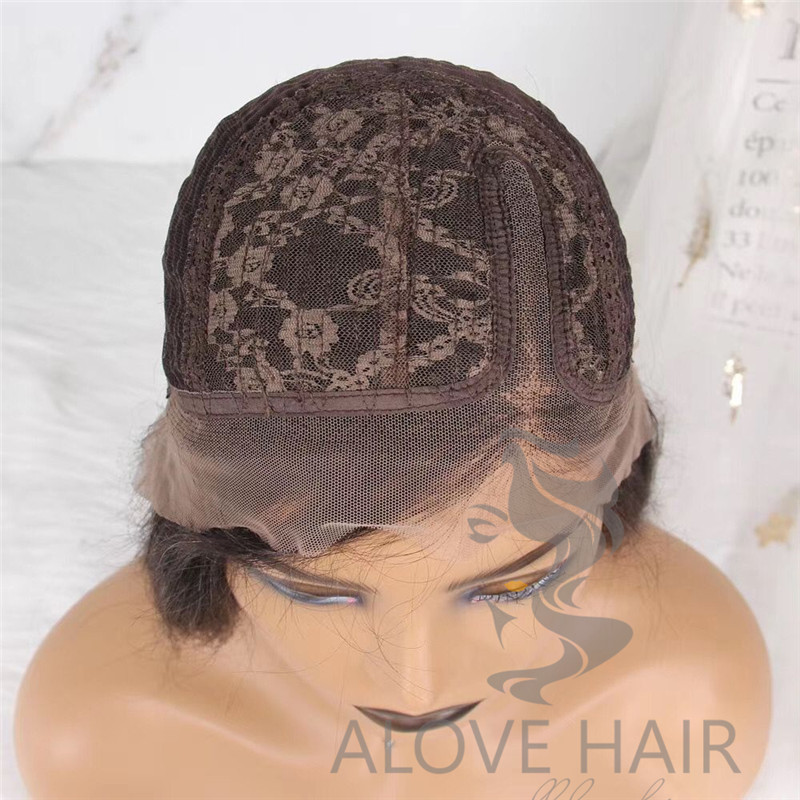 Affordable Elegance
At our wholesale full lace wigs supply, we understand the importance of affordability without compromising on quality. We offer the best cheap full lace wigs without sacrificing the excellence that our customers deserve. By sourcing our wigs directly from manufacturers and working closely with skilled craftsmen, we are able to provide our customers with top-tier products at competitive prices.
A Wide Range of Options
One size doesn't fit all when it comes to beauty. That's why we take pride in offering a diverse selection of full lace wigs to cater to various tastes, preferences, and occasions. Whether your customers are seeking sleek, straight locks, glamorous curls, or natural waves, our collection has something for everyone. We also offer various lengths, colors, and cap sizes to ensure a perfect fit for every individual.
Unmatched Quality
Quality is at the heart of everything we do. Our full lace wigs are made from premium materials, including high-quality human hair and synthetic fibers that closely mimic natural hair. We prioritize craftsmanship and attention to detail to ensure that each wig meets the highest standards. Our wigs are known for their durability, comfort, and longevity, providing our customers with an investment in their beauty that pays off over time.
Exceptional Customer Service
As a full lace wigs supplier, we believe in building lasting relationships with our customers. Our commitment to exceptional customer service sets us apart. We offer personalized assistance, including guidance on wig selection, care, and maintenance. We are dedicated to ensuring that our customers have a seamless and satisfying experience when shopping for wholesale full lace wigs with us.
In conclusion, our wholesale full lace wigs supply is your destination for affordable elegance. We take pride in providing high-quality, cheap full lace wigs that empower individuals to express themselves, transform their look, and boost their confidence. With a diverse range of options, unmatched quality, and outstanding customer service, we are your trusted partner in the world of beauty and fashion. Elevate your business and delight your customers with our exquisite full lace wigs today.
FAQ
What is a full lace wig, and how is it different from other types of wigs?
A full lace wig is a type of wig where the entire cap is made of lace. It differs from other wigs in that it offers a more natural and versatile look, allowing for various styling options.
What types of hair are used in your full lace wigs?
We offer both human hair and synthetic hair full lace wigs. Human hair wigs provide the most natural appearance, while synthetic wigs offer affordability and ease of maintenance.
Do you offer customization options for full lace wigs?
Yes, we provide customization options for full lace wigs, including different hair textures, colors, lengths, and cap sizes. Please contact our sales team for more information on customization.
What is the difference between a full lace wig and a lace front wig?
A full lace wig has a lace cap that covers the entire head, while a lace front wig has lace only at the front, typically from ear to ear. Full lace wigs offer more versatility in styling.
How do I measure my head for the correct wig size?
To measure your head for the correct wig size, use a flexible measuring tape to measure the circumference of your head along your hairline, from your forehead to the nape of your neck.
Are your full lace wigs pre-plucked and pre-bleached?
Yes, our full lace wigs are pre-plucked and pre-bleached to mimic a natural hairline and scalp, ensuring a more realistic look.
What is the lifespan of your full lace wigs?
The lifespan of our full lace wigs depends on care and maintenance. Human hair wigs can last up to a year or more with proper care, while synthetic wigs typically have a shorter lifespan.
How do I care for and maintain my full lace wig?
We provide care instructions with each wig purchase. Generally, it involves gentle washing, conditioning, and proper storage when not in use. Avoid excessive heat and styling products on synthetic wigs.
Do you offer wholesale pricing for bulk orders?
Yes, we offer competitive wholesale pricing for bulk orders. Please reach out to our wholesale department for specific pricing and quantity details.
What is your return and exchange policy?
We have a flexible return and exchange policy. If you encounter any issues with your order, please contact our customer service team within 7 days of receiving your purchase for assistance.