Cuticle intact genius wefts extensions
Thinnest, flattest and most lightweight weft, Genius Weft provides a beautiful, high-quality hair extension experience. This virtually invisible weft uses 100% cuticle intact human hair, can be cut for easy customization and has no return hairs that can irritate the scalp. Genius Weft is a great alternative to our Hand Tied and Seamless wefts, while perfectly blending the best qualities of both.
That is why choose genius wefts :
No short hair return .

Thinnest ,flattest and most lightweight.

Free cut,you can cut anywhere.

Same volume hair ,genius wefts is with shorter length which allow you to make extra volume.

Fast delivery time,as its machine made,it can be finished faster.

These reasons that let you replace your hand tied extensions to Genius Wefts .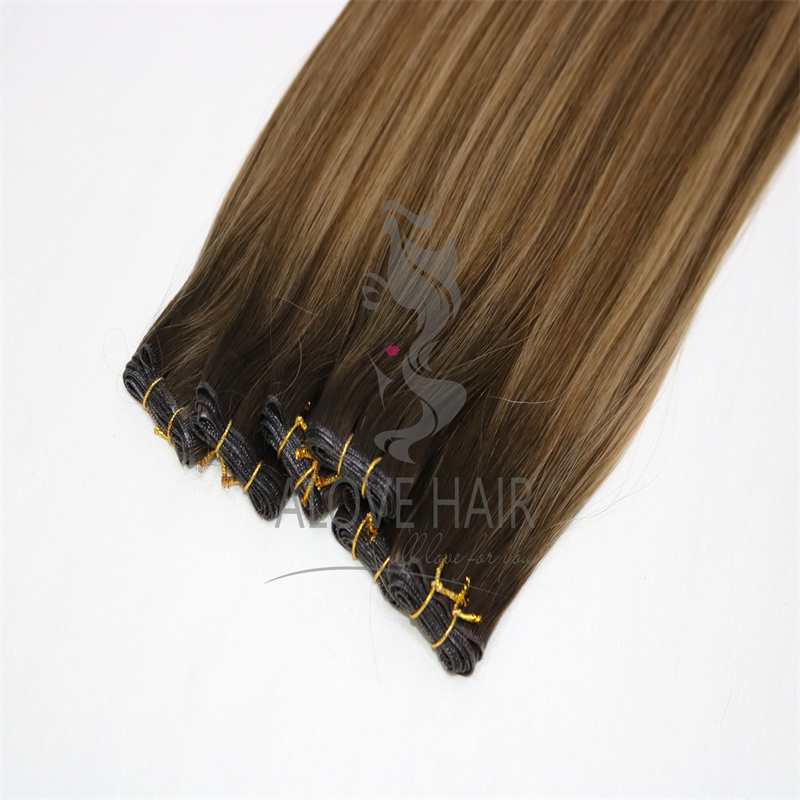 ALOVE HAIR as the professional hair extensions manufacturer in China wholesale high quality genius wefts for hair salon and stylists .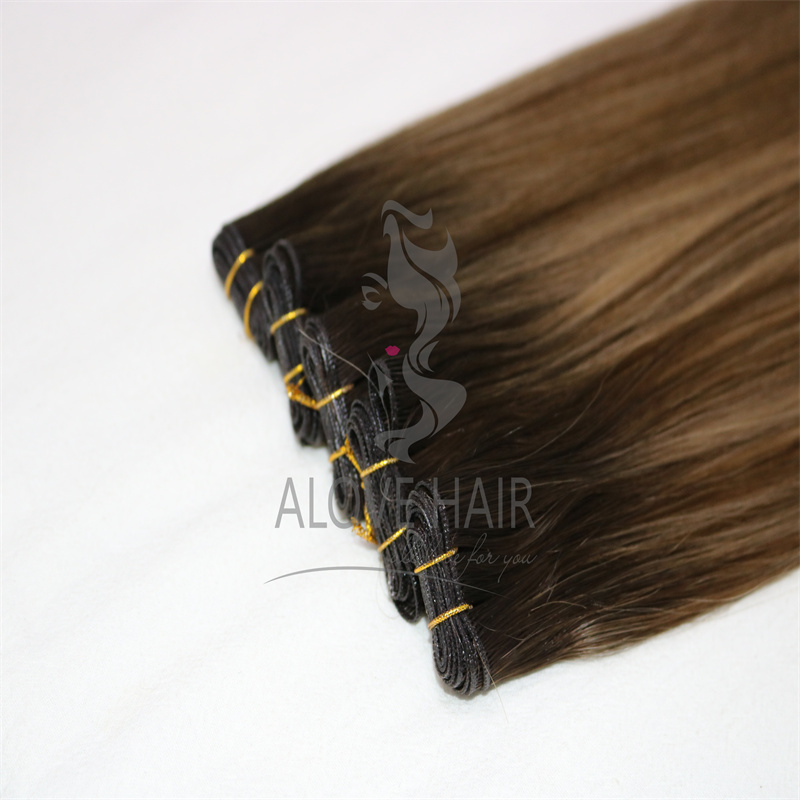 Cuticle intact genius wefts can last more than 1 years,no shedding,tangle free .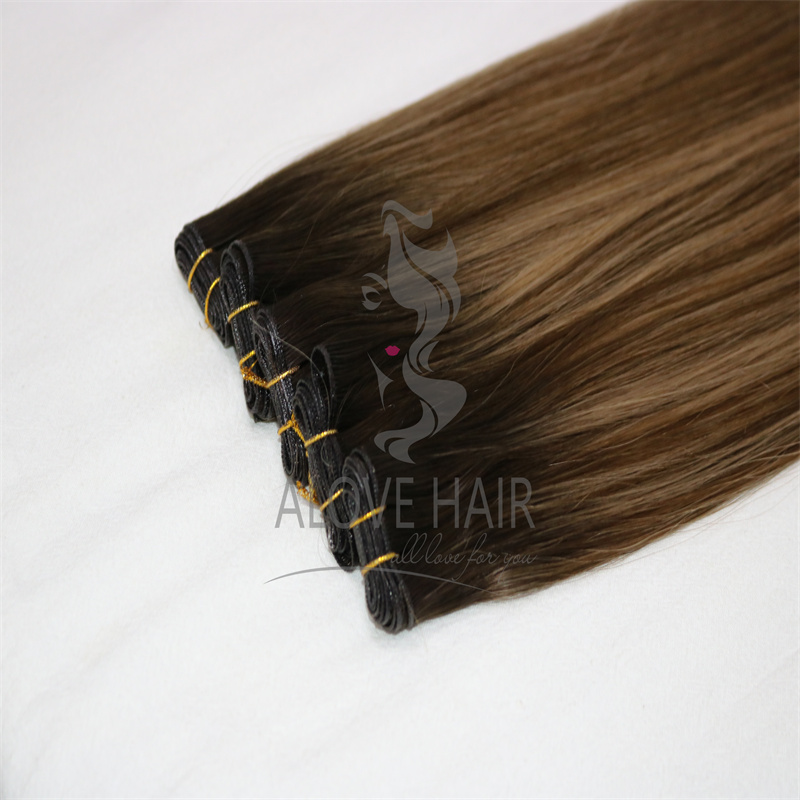 Our genius wefts will be instead of hand tied extensions ,are best choice for hair salon and hair stylists .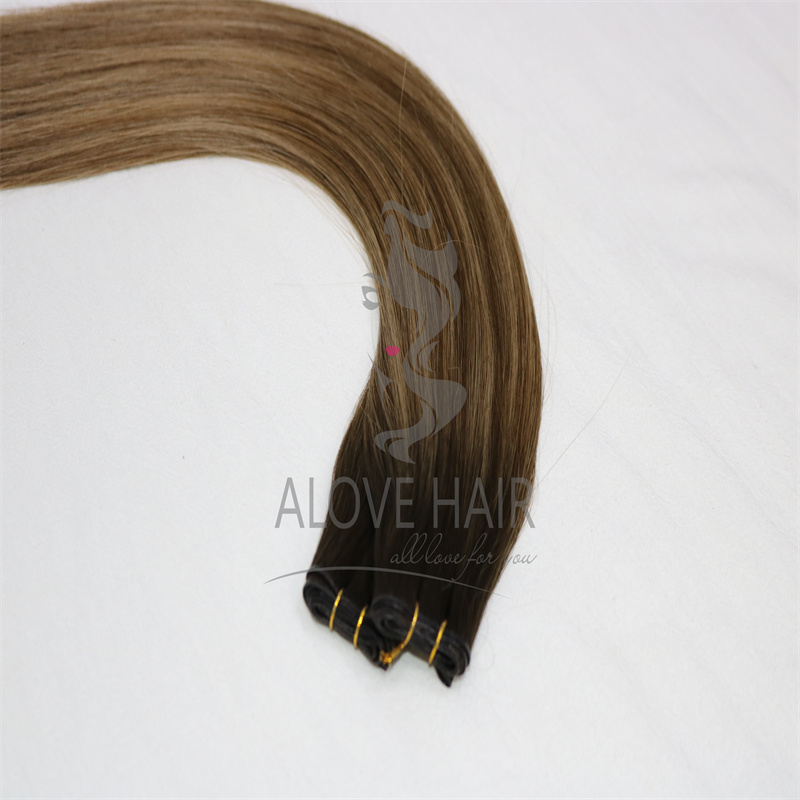 Supply different color genius wefts like ombre color,rooted color,balayage color and so on .